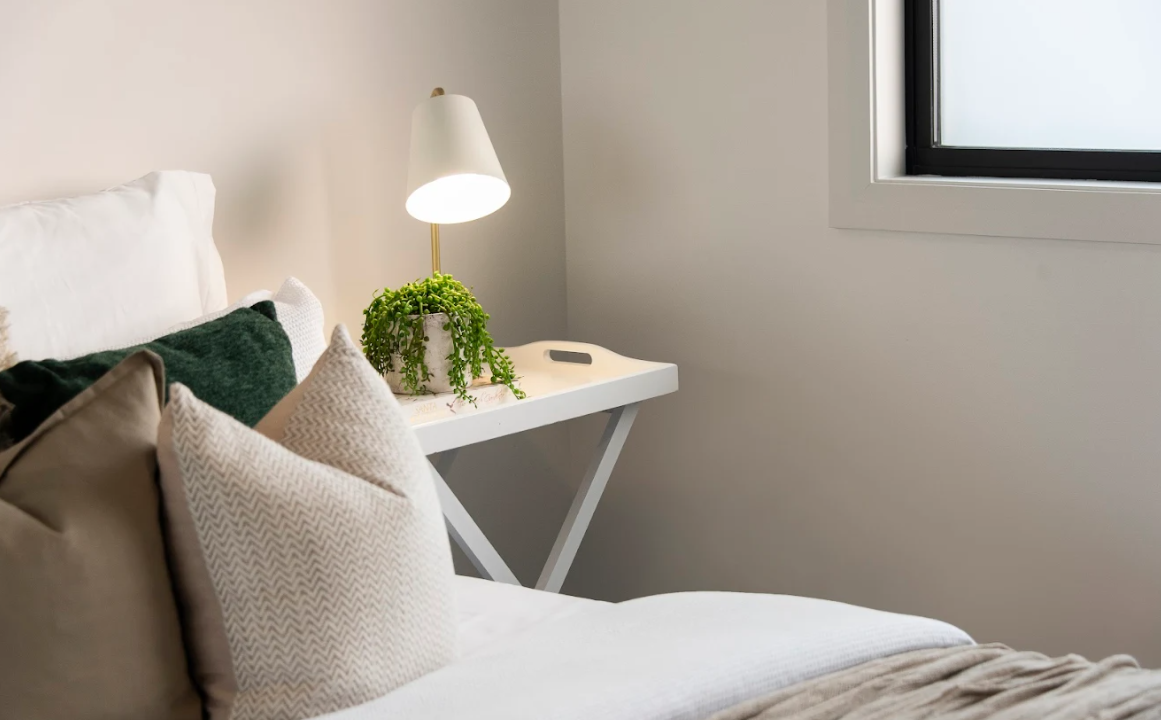 4 Creative Alternatives To Nightstands
Nightstands are the ultimate convenience when it comes to storing your bedtime essentials, but they do take up quite a bit of valuable floor space. Sometimes a smaller solution is in order. Thankfully, there are lots of ways you can have some much-needed storage and a handy surface area nearby without having to commit to a traditional bedside table. Here we've rounded up four creative alternatives to nightstands.
The Stool
Who doesn't love a good, fashionable stool? It's lightweight, portable, can be found in any number of sizes, styles and colours and serves multiple purposes. A stool isn't strictly about seating—it's also the perfect size to hold a drink, a book, an alarm clock, a charging cell phone, whatever it is you need to keep close at hand overnight. It takes up little visual space so using one in place of a nightstand keeps the overall look light and airy. Since it requires so little physical space, you've got lots of room to move around.
An Ottoman
Like it's seating counterpart, the stool, an ottoman is super versatile. You can use it for additional seating in a pinch, it makes an ideal foot rest, and it can stand in as the perfect side or accent table. That's why it makes so much sense in the bedroom; you can use the surface for your bedtime necessities but also move it around easily to perform any of these other functions as needed. An ottoman adds a nice textural touch as well. Rather than having a hard-surface nightstand right by the bed, you can choose an ottoman in a plush, pleasingly tactile fabric that feels great to the touch.
A Bookcase
Bookcases are special decor pieces that can work in every room of the house. Just think about scale here and the look or feeling you're trying to create. Those who love to read in bed or read themselves to sleep at night will find a bedside bookcase to be a genius solution. You might want to choose a ladder shelf and style it as you would a bookcase; you can store anything on its shelves and use almost no floor space at all. Use a small, low bookcase if you've got a bit more room to play with—and don't forget the lamp!
A Bar Cart Or Tray Table
A bar cart offers lots of storage—way more than you'd find with a traditional nightstand—and makes a glamorous addition to any bedroom. With two levels to display things, you can keep lots of items within easy reach. Another clever option is an old-fashioned tray table. They're light as can be and fold up easily, so, just like a bar cart, you can move them from room to room as needed.
Whichever furniture piece you choose in place of a nightstand, have fun styling it. Ensure the necessities are close at hand and add in a piece that looks great or makes you smile. Thanks for reading and don't forget to follow along with the Medallion blog for more great home decor ideas.