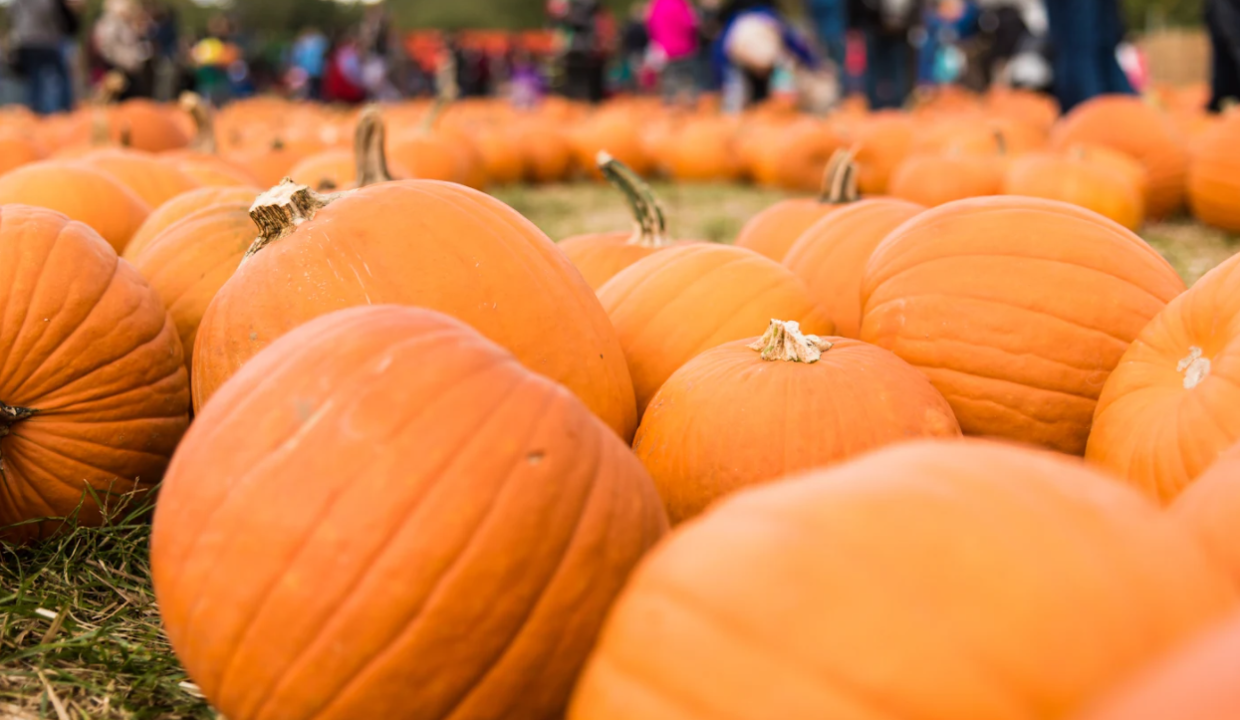 5 Things To Do In Toronto This Long Weekend
Looking to inject a bit of seasonal fun into your long weekend? Maybe you just want to get out of the house, see a new sight or enjoy a dose of culture. Whatever your preference, we have a few ideas to help you make the most of Thanksgiving weekend in the city. Here are our top five suggestions for things to do in Toronto this long weekend.
PumpkinFest At Downsview Park
Nothing gets you in the mood for Fall quite like a visit to the pumpkin patch. Enjoy the crisp fall air while checking out an assortment of vendors, dropping by a food truck for a delicious meal or snack, and taking in some of the entertainment—President's Choice SuperDogs will be performing. There will be lots of fun for the kids at PumpkinFest too, with a kiddy midway, trackless trains, an inflatable corn maze, games, and plenty of photo ops. Pick any sized pumpkin for $5.00 each.
Legends Of Horror At Casa Loma
If a good scare is more your idea of a great night out, head straight to Casa Loma. Every October, Legends of Horror at Casa Loma goes all out, turning this elegant castle-in-the-heart-of-the-city into something truly terrifying. Pick your bravest friends and take on this immersive theatrical experience, where you'll walk at your own pace through 2 km worth of "promenade theatre". You'll start in the lower gardens, then wind your way through the castle's tunnels, visiting the darkest spaces that aren't usually open to the public. Expect to be terrified—and receive lots of heart-pounding jump scares.
Terra Lumina Night Walk At The Toronto Zoo
If you love the idea of taking an atmospheric night walk in the Fall that isn't quite so scary, check out the Terra Lumina Night Walk at the Toronto Zoo. This enchanted outing offers a combination of escapism and education; you can marvel at the holograms, video projections, multimedia effects, and illuminated displays while also learning about the importance of conservation. The walking path is 1.5 km long and begins with a portal that carries you into the year 2099, when humans and nature have learned to live in harmony. Enjoy the Zoo in a brand new way and leave feeling inspired and hopeful about the future.
The Beyond Monet Exhibit
Immersive art and theatrical experiences are clearly having a moment. This one in particular is especially appealing: who wouldn't want to find themselves in the middle of a dreamy and colourful Monet painting? ​​Beyond Monet follows in the footsteps of other similar shows but takes it up a notch. This exhibit is a three-part multi-sensory journey into the most famous works of French impressionist painter Claude Monet that incorporates music, sound effects, projections, and scenography. Housed in the Metro Toronto Convention Centre, you'll be amazed at how the space has been transformed.
Let Someone Else Cook For You
We tend to think of Thanksgiving as a strictly home-cooked feast, but does it have to be? With a three-day weekend and so many great restaurants in the city offering creative Fall menus, why not grab at least one meal out and enjoy someone else's take on the holiday? Reserve a table to dine indoors or a spot on a patio at a place you've been wanting to try (or an old favourite). The folks at the website Foodgressing have done all the work for you and share some of the amazing options available; the list is updated regularly too. You can also order for delivery or takeout and take your goodies to a scenic outdoor spot where you can enjoy the sunshine.There are so many ways to add a bit of celebration into the Thanksgiving long weekend and start some new traditions of your own. We hope you enjoyed our list of things to do in Toronto this weekend. Thanks for reading and don't forget to follow the Medallion Blog for more tips on local events and attractions.