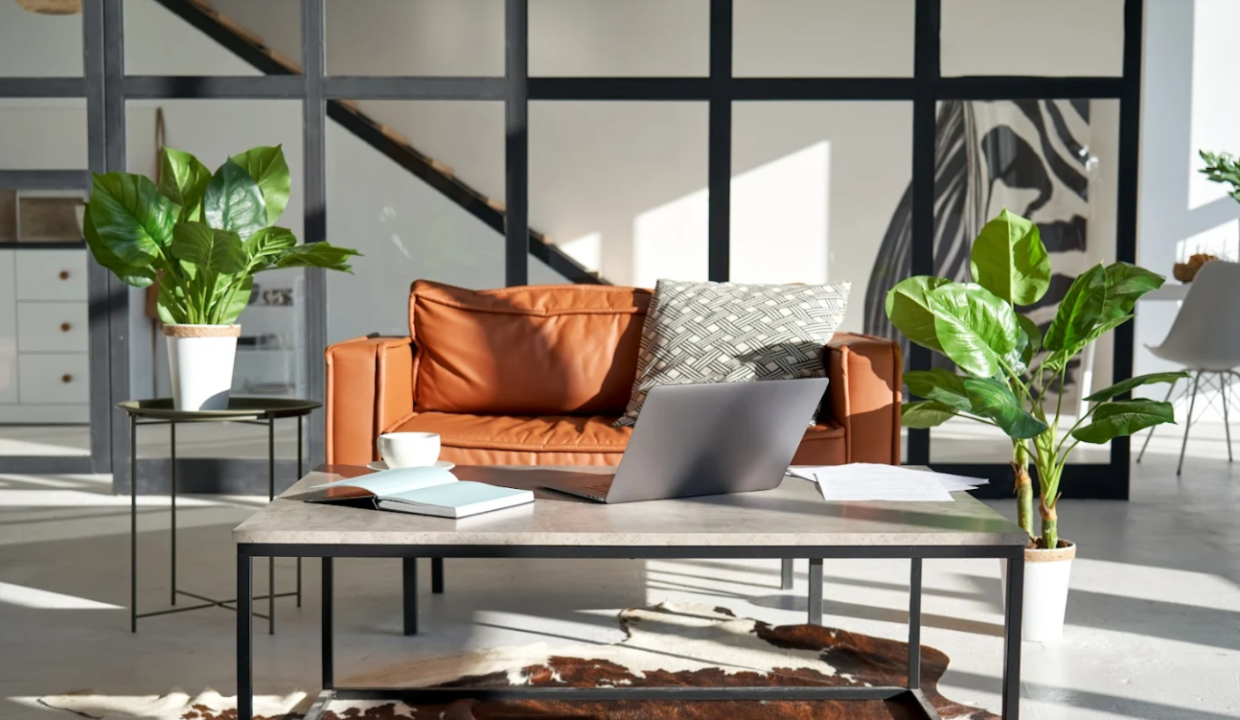 6 Decorating Apps That Will Help You Create The Home Of Your Dreams
If you're in need of a little style inspiration—as well as some tools that can help you actually achieve the look you're after—we've got you covered. You can be your own designer, thanks to a ton of great decorating apps. Check out these six decorating apps that will help you create the home of your dreams; before you know it, you'll be measuring and mood-boarding.
Havenly
Havenly is an online interior design service that connects you with the pros for less. It appeals to those of us who get overwhelmed easily because let's face it, there are a lot of decisions to make. This app gives you access to a professional designer; all you have to do is share photos or a video of your space and answer a few questions about your personal style. A phone call will follow, where you can hammer out your wish list, and the designer will deliver a concept for you to review. Once you're happy with the direction for the space, the shopping begins!
Room Creator
Room Creator also lets you design a room quickly and easily, but the approach here really focuses on the layout. Its game-style format lets you design a room's interior in ten minutes or less just by providing the dimensions. You can choose the wall colour and add in décor to see how the imagined layout will look. If you've got great ideas but it's hard for you to visualize how (or if) they'll come together, this is an easy tool to try.
Amikasa
Amikasa lets you create room layouts using products from real brands that are available to buy. If you think that sounds great, you can even do a 3D walkthrough of the space once you have everything in place to get a sense of how it would actually feel, thanks to the app's use of Augmented Reality. After you've taken a virtual tour of your new space, you can share the designs you've created on social media and get feedback.
HomeStyler
HomeStyler offers a variety of templates to help get you started. You can start from scratch, drawing out elements of your room, or play around with the existing templates. This app involves just three simple steps: build, decorate, and view. It lets you try out on-trend furniture in your space and you can view your creation in 2D or 3D. It includes design collections for every aesthetic, from cottagecore to modern bohemian.
Morpholio Board
Warning: this one's been called addictive. Known as the interior designer's dream software, this will get you on the inside track fast. Even if you're new to creating moodboards, you'll soon become a pro. Founded by four architects, this app was designed to be a go-to resource for fellow architects, designers, and creatives. Experience the "digital magic" yourself; they have literally thought of every element and function found in interior design.
Art.com
Now that you have an idea about your layout, wall colour, and furniture pieces, it's time to start thinking about art! This app also uses AR to let you see what specific pieces of art will look like on your walls. No more guessing if the scale is right or if the colours will work in your space, you can see for yourself. Design your own gallery wall knowing you'll love the outcome, then start shopping for the art and photo prints.
If you haven't dabbled in any decorating apps yet, you'll find virtual interior design to be practical, budget-friendly, and straightforward to use. Thanks for reading and don't forget to follow the Medallion blog for more great home décor tips.