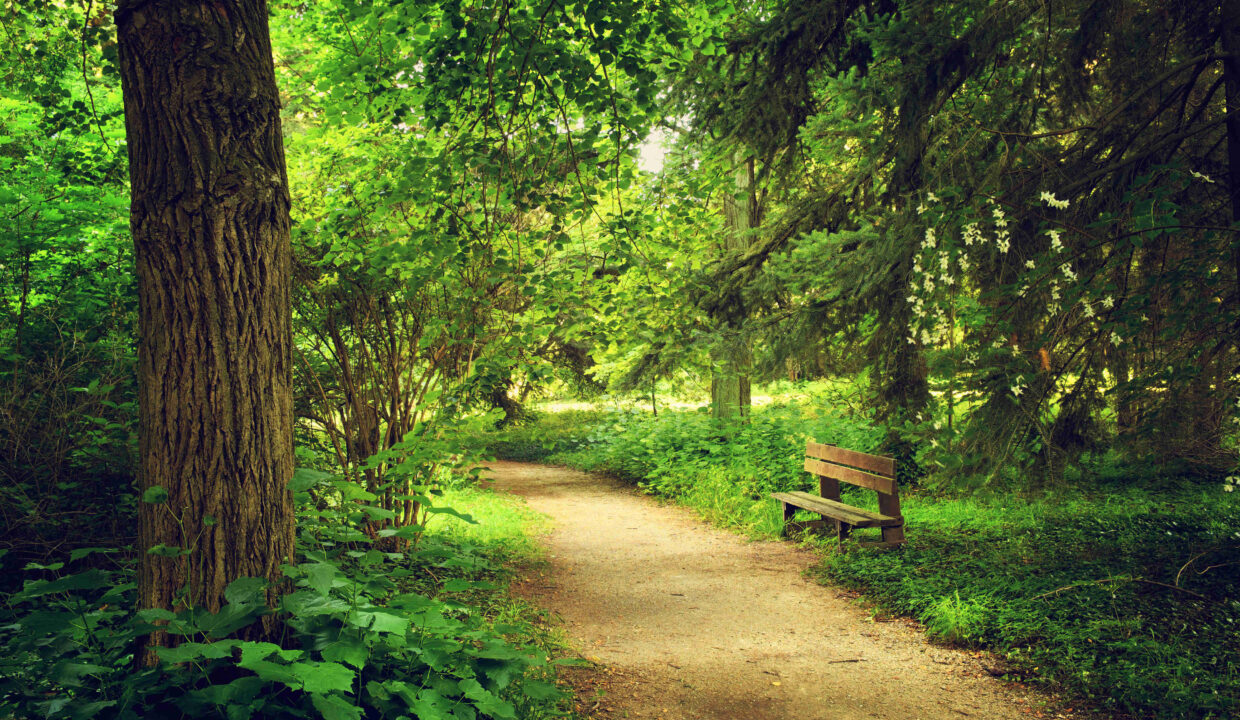 Best Parks Next To Weston Towers
When looking for a place to rent, the surrounding area is often just as important as the housing itself. In addition to sidewalks, ideally you want lots of available green space and a neighbourhood you can walk in, full of interesting pathways and trails. Even better, it's nice to have a variety of spots nearby that you can choose from; here are the best parks next to Weston Towers.
Lindylou Park
Lindylou Park is a 4.5-hectare park at Finch Avenue West and Weston Road. It features walking paths, two outdoor volleyball courts, two gazebos, benches, a drinking fountain, and street lights for atmospheric night walks. You'll also find a playground for the little ones and two sheltered picnic areas that are perfect for gatherings big and small. The park includes a 568-m family-friendly mountain bike trail. The area is part of the City of Toronto's Humber River Valley.
Bluehaven Park
There's a big playground for the kids to enjoy in this neighbourhood park, as well as tons of greenspace to explore. It's often where you'll see kids' soccer matches being played and families out together strolling along the pathway, enjoying some fresh air. You'll even find some TREKFIT outdoor fitness equipment here, including push-up, pull-up, and parallel bars, as well as a long bench. You're right next to the picturesque Humber River, which is a perfect place to get out and walk the dog.
Albion Gardens Park
Albion Gardens Park is another huge 5.8-acre park, found on the east branch of the Humber River; it is located near Finch Avenue West and Islington Avenue. It offers three lit outdoor tennis courts, a playground for the kids, a pond, a drinking fountain, and a number of meandering trails you can follow, all of which connect to the West Humber Parkland. It's a great spot for walking, cycling, observing the wildlife, and playing tennis, whether your stay is a short one or you decide to spend hours exploring the greater trail system.
Finch-Islington Park
Finch-Islington Park is another great option, with big, beautiful trees, winding paths, and more of those scenic river views woven throughout the area. It's popular with nature walkers, picnickers, and trail-explorers, who can walk, jog, or cycle to their heart's content. This 4.9-hectare park is heavily forested yet surrounded by residential and commercial buildings. At night the lights from nearby apartments light the sky.
Rowntree Mills Park
Rowntree Mills Park is a smaller, 92-hectare park that is situated along the banks of the Humber River. You'll find it between Finch Avenue West and Steeles Avenue. There are two picnic sites to enjoy here, as well as a number of bike trails, a pond, benches, washroom facilities, and three parking lots. You can birdwatch here or try to catch sight of a deer. Like the other spots, it is popular with people of all ages who enjoy watching the seasons change against the backdrop of the lovely Humber River.
Don't wait for warmer weather to get out and explore these picturesque spots; there's beauty to enjoy year-round! Thanks for reading and don't forget to follow along with the Medallion blog for more great recreational and active lifestyle tips.