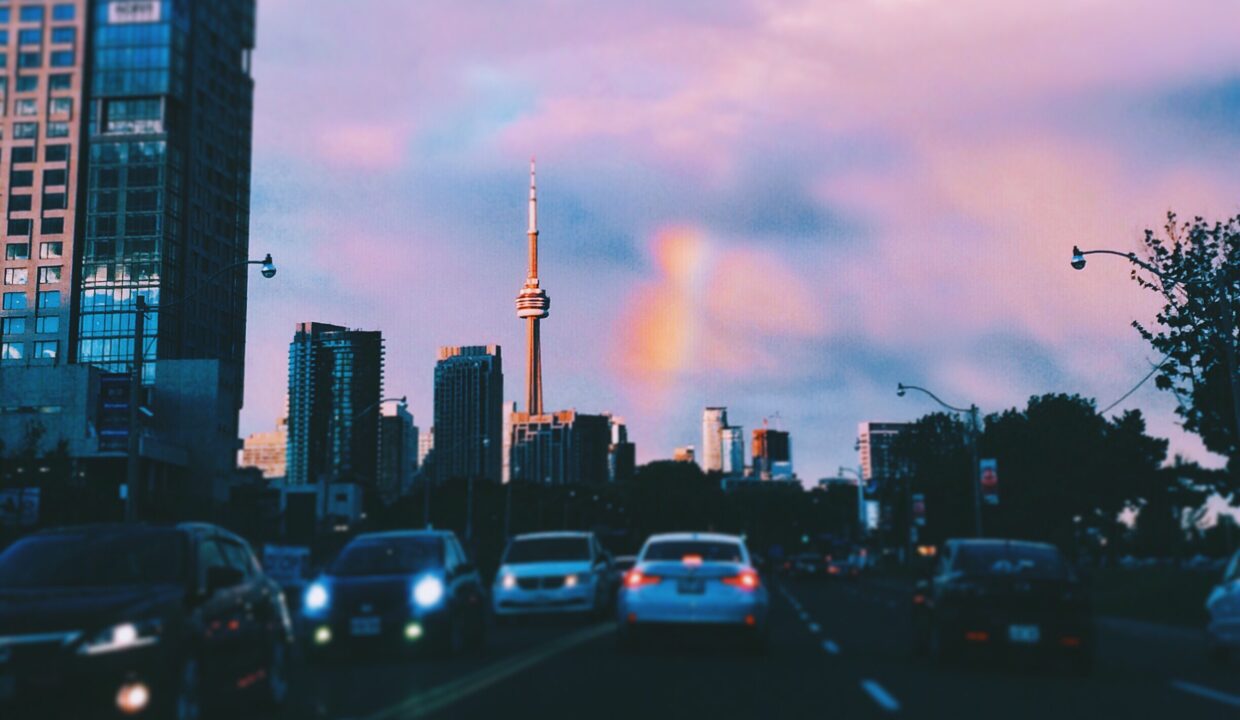 Convenient Transportation Options Next To Rose Park
When you live at Rose Park, you're in the heart of downtown Toronto, which makes getting around easy to do. You're also surrounded by shops, restaurants, community centres, parks, institutions of higher learning, and countless workplaces, so you'll be busy travelling back and forth. Here are just some of the most convenient transportation options next to Rose Park.
Take The Subway
One of the easiest ways to get around the city is to take advantage of Rose Park's location and use the subway. From the building, it's just a 5-minute walk to Sherbourne Station and a 6-minute walk to Castle Frank Station. You're right on Line 2, the Bloor-Danforth subway line, which crosses the city travelling east and west. Of course, just a couple of stops west is Line 1, the Yonge-University Line, which means you can get to any point in the city with ease.
Ride The Bus
The neighbourhood that Rose Park is in has a pretty impressive Transit Score of 93 (out of a 100), earning it the title of "Rider's Paradise". This is great news for area residents, who have access to world-class public transportation—and a host of bus routes to choose from. There are six different bus lines that service the area, including the 65 Parliament, 94 Wellesley, 75 Sherbourne, 365 Parliament Night Bus, and the 300 Bloor-Danforth Night Bus.
Travel On Foot
Did you know that North St. James Town is the 11th most walkable neighbourhood in Toronto? It has a Walk Score of 82, meaning that most errands can be accomplished on foot. This is probably the simplest way to get around and it comes with multiple benefits. It's free, so it's great for your pocketbook; it's good exercise, so it improves your health; it helps to clear your mind, giving you a mental health boost; and it's hands-down the best option for the environment. Walking also allows you to get to know the city better.
Explore By Bike
If you like to ride your bike, cycling is a great way to get around downtown. With a Bike Score of 75, biking is convenient for most trips in the neighbourhood. Bike to the Rose Avenue Community Centre, to the Toronto Public Library at Parliament and Gerrard, along the picturesque Rosedale Ravine, or over to Riverdale Farm. Of course, once you're comfortable biking downtown you can explore every corner of the city.
Drive Or Car-Share
Every so often you'll need to go a little further afield, and jumping on the highway couldn't be easier when you live at Rose Park. You're just a block west of the DVP, the city's main north-south artery, so you can hit the road in no time, and you can connect to both the Gardiner Expressway or Highway 401 in a couple of minutes. If you don't have your own car, you can always car-share using a service like Zipcar; it can come in handy when you have a weekend getaway planned.
Rose Park's convenient downtown location is made even better by the many transportation options available close by. Thanks for reading and don't forget to follow along with the Medallion blog for more great ways to explore Toronto.