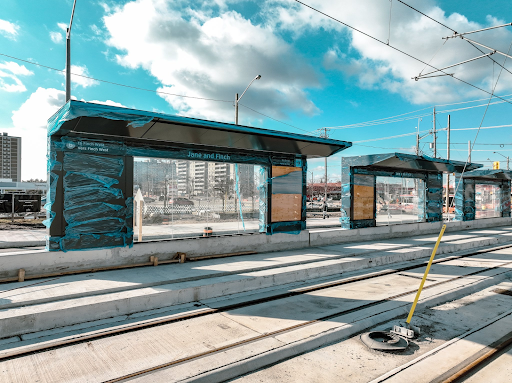 How The Finch LRT Will Benefit The Weston And Finch Community
The Finch West LRT, a highly anticipated transportation project, is set to grace the Weston and Finch area, aimed at reshaping the local transit landscape. This 11km long transit corridor will have 18 stops along Finch Avenue West from Keele Street to Highway 27 turning south to Humber College's north campus. Expected to open in the first half of 2024, it will sport connections to Peel and York Region's local transit and other TTC lines as well. As urban growth and development continue to accelerate, the introduction of this new Light Rail Transit system hints at a future where connectivity, convenience, and community integration converge. 
Here are some of the benefits:
Improved Connectivity
The Finch West LRT will link the Yonge-University-Spadina subway (Line 1) and a proposed extension of the Line 6 subway. This will improve connectivity significantly by allowing passengers to access Union Station in Downtown Toronto. Passengers will also be able to take advantage of connections to GO, Miway, and YRT transit systems. This new and first rapid transit line for the Finch and Weston region will make commuting across northwest Toronto a breeze!
Reduced Commute Times
Currently, Weston and Finch region transit relies heavily on buses, which can be slowed down by traffic. But the new LRT will provide a faster alternative significantly reducing commute time. These trains will run as frequently as every 5-7 minutes during peak hours, making it a reliable choice of commute. This will have a significant positive impact by allowing commuters to travel on their own schedule.
Environmental Benefits
The new Finch West LRT champions sustainable transportation by providing an efficient and eco-friendly alternative to personal vehicles. It aims to significantly reduce greenhouse gas emissions and traffic congestion ultimately leading to improved air quality in the Weston and Finch area. Furthermore, as part of the LRT project, nearly 11km of bike trails are also being installed giving commuters a safe alternative to travel and explore the city.
Stimulating Development
The introduction of the new Finch West LRT is poised to be a catalyst for the development of this neighbourhood. Beyond transportation, such infrastructural advancements often usher in increased commercial activity, housing developments, and urban regeneration. Ease of access attracts developers, entrepreneurs, and ultimately more residents making way for a community to not just exist, but thrive.
Economic Boost
With improved transit infrastructure comes the allure of businesses to set up shop and for consumers to frequent local establishments. The enhanced connectivity will likely lead to increased foot traffic, driving local sales, and encouraging entrepreneurs to invest in the vicinity. Moreover, job opportunities related to the LRT's construction and maintenance along with the potential rise in ancillary services, position the area for a significant economic uplift. As per current estimation, about 600 workers will be on the site every day with even more opportunities for subcontractors as the project progresses.
We hope you're as excited as us to see how this project takes shape and enhances the living experience of its residents. While you're still here, check out our newest rental community, Emery Crossing, in the Weston and Finch neighbourhood.