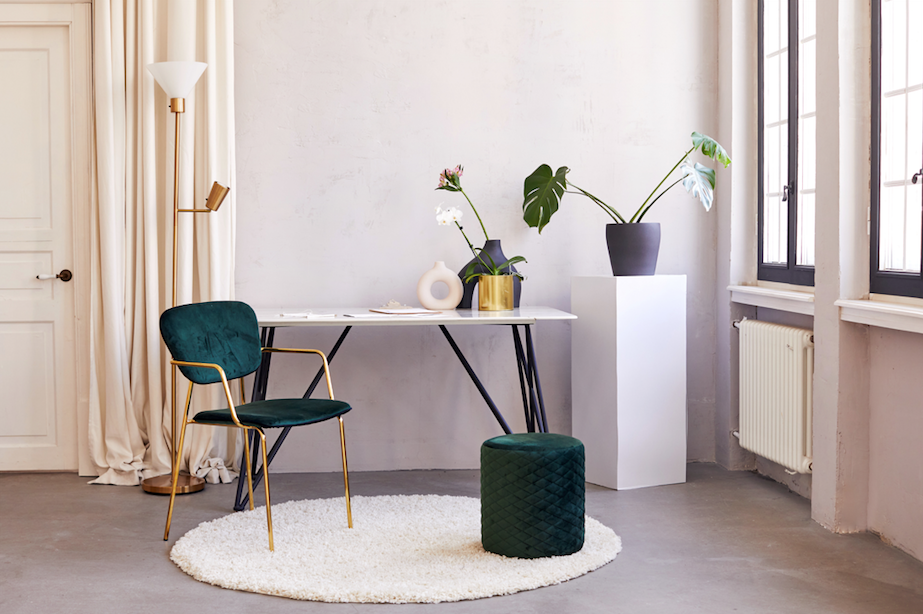 Money-Saving Tips to Consider When Decorating Your Apartment
Decorating your living space is one of the most exciting parts of moving into a new home. 
Decorating an apartment on a budget doesn't have to mean sacrificing style! There are many clever ways to save money that will also help you achieve a stylish and comfortable living space without overspending.  Here are our favourite money-saving tips to consider when decorating your apartment.
Shop In The Kids' Section 
You might be amazed by what you can find in the kids' section of your favourite home decor store. They usually carry the same style of home furnishings you're already drawn to, but at a fraction of the price. It's a great place to pick up all kinds of decor pieces that, even though intended for the younger ones, still look quite sophisticated and match the quality you're looking for. We recommend checking out Pottery Barn Kids, Pottery Barn Teen, Crate&kids, and RH Baby & Child; each offers a good selection of wall art, mirrors, lamps, rugs, and storage pieces at lower prices than you'd find in the parent stores. 
Find Furniture Pieces That Do Double-Duty
You can also save money when shopping for home decor by buying a single piece of furniture that performs more than one function. Look for affordable pieces that do double-duty, such as this 360º Rotating Sofa Side Table that functions as both a side table and a laptop/work desk in one. Another great example is a multifunctional folding table that works as a dining table, office desk, or a sideboard/console you can use to serve drinks or lay out food when entertaining. Another benefit is that pieces like these take up much less room; you don't need to have two (or more) separate pieces of furniture taking up valuable floor space when one can easily perform multiple jobs.
Get Creative With Accent Lighting
To make your space more visually interesting and inviting, we recommend embracing accent lighting. To do this, use a mix of directional lighting, up lighting, task and ambient lighting to create emphasis and different moods in your home throughout the day. Lighting fixtures and accessories can be pricey, of course, so be sure to include a few antique and vintage lighting stores in your search, where you can find a handsome treasure for less. Older pieces also add warmth and character to a space, making it feel as though your decor pieces have been gathered and curated over the years, rather than purchased all at one time. 
Do A Visual Image Search
If there are any furniture or decor items you've seen online that you absolutely love but that are beyond your budget, do a visual image search to try to find the same (or similar) pieces at a better price. Use Pinterest's visual search tool or do a Google image search to find out if another source might be selling the same item for less. While some brands are definitely specific to certain stores, many decor lines are carried by several retailers. You may discover the same item for less at another retailer, so take advantage of any savings you can find, whether it's an upcoming sale or free shipping. Sign up for the store's email newsletter so you can receive a discount code or other incentive to buy; after your purchase you can unsubscribe.
Include Some Live Plants
One of the best ways to finish your space and add some vibrancy is to include some live plants in your decor. If you're a maximalist, go big with a tall potted tree or try groupings of two or more of your favourite specimens. Even those with a more minimalist aesthetic can introduce a bit of greenery to brighten their interiors, maybe in the form of a small potted plant, tablescape, window box, or countertop herb garden. Plants add colour and texture, are great for improving indoor air quality, and you don't have to spend a lot to find something that looks impressive. 
Use these money-saving tips when decorating your apartment to get the look you want for less. Thanks for reading and don't forget to follow the Medallion blog for more helpful decorating advice.
Looking for a rental apartment home? Visit our website at medallioncorp.com for the perfect place to call home.