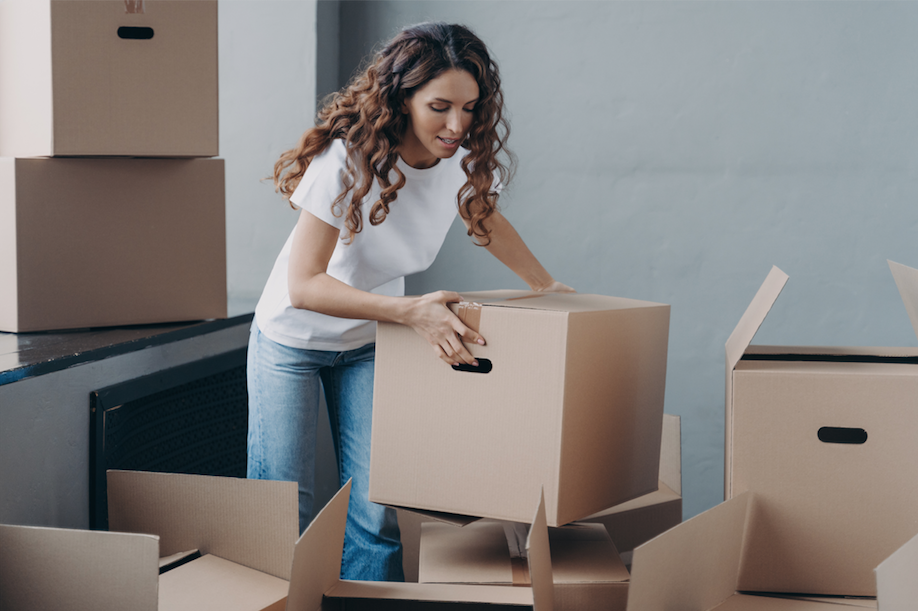 Why Winter Is The Best Time To Move To A Medallion Apartment
Winter is one of the best times to move into a Medallion apartment. There are numerous benefits to moving during these colder, quieter months, so there's no need to wait for spring or summer. If you're eager to move into your new place, don't delay; here are just some of the reasons why winter is the best time to move to a Medallion apartment.
It's Easier To Book Your Desired Moving Date
Medallion has apartments for rent in Toronto, London, Brampton, Ajax, Hamilton, and Oshawa, so wherever you're moving to this winter, great options abound. About a third of households have moved within the past five years and most of these moves happen during the summer months. We recommend taking advantage of the winter season to make your move now: it will be much easier to book a moving company to help you, as it's a quieter time of year for them. It should be a cinch to secure your desired move-in date as there is much less competition to deal with—you're likely to benefit from lower moving prices too. 
You May Have More Supplies On Hand
You may find that after the holidays that you happen to have more supplies on hand that could prove useful as you prepare for your move. Many of us have extra boxes, tape, and labels left over, which often work just as well as the moving supplies you might buy from a big box store or moving company. Re-using what you already have will save you time and money, plus extra trips to the store. You'll need fewer supplies if you're careful to pack only the items that you truly need; these decluttering tips can help. 
It's Easier To Stay Focused And Get Organized
Another big benefit of moving during the winter months is that there are simply fewer distractions to tempt you away from your packing duties. With fewer hours of daylight and cold temperatures outside, you're more likely to be inside anyway, so take advantage of this extra time to be productive. You'll be able to focus on getting organized and packing up as many items as you can well in advance. To help stay motivated, start envisioning how you'll decorate your new space; our Instagram account is a great source of decor ideas and can provide some creative inspiration.
You'll Have More Time—And Less Pressure 
On the day of your move, you're less likely to be rushed by your movers and may get more time and attention. That's because your crew probably doesn't have multiple moves booked back-to-back in one day, as they would from May to September. They won't be as stressed without those strict time constraints and are less likely to rush. Your movers will also doubtless be glad for the cooler weather, since moving is such a physically demanding job. You can also have peace of mind that the property management team that is in place in all of our communities has years of experience and knows how to ensure a smooth and trouble-free move-in experience for tenants.
You'll Have Lots Of Time To Settle In
Moving in the winter means that you will have weeks, if not months, ahead of you to settle in and unpack at your leisure. You can take your time and get the right organizational systems in place before you unpack, so that all of your belongings are put away neatly and have a permanent home. By the time you've finished getting organized and settling in, the weather will be better and you can spend more time outdoors exploring and getting to know your new home. Each of our property listings include detailed information about the building and neighbourhood features, to give you a head-start. All of Medallion's properties are very well situated in amenity-rich locations, so there is sure to be lots to do. They also tend to have high Walk and Bike Scores as well, so getting around couldn't be easier.
Don't be afraid of moving during the winter months as there are so many benefits! Thanks for reading and don't forget to follow the Medallion blog for more helpful moving tips.
Looking for a rental apartment home? Visit our website at medallioncorp.com for the perfect place to call home.