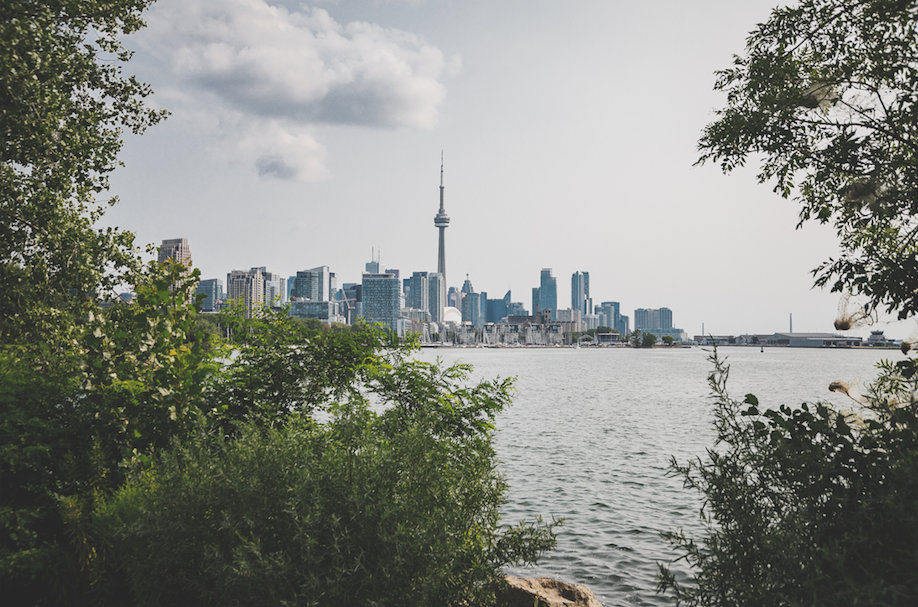 4 Things To Do On Toronto Island This Summer
These are the days to make the most of—warm, sunny, light-filled, blue-sky days. It's time to get outside and soak up every minute of summer, and what better way to do that than by visiting a perennial favourite destination for tourists and locals alike? We're big fans of heading to the island and getting away from it all for a day, especially since it's the kind of special place that offers something for everyone. Here are four things to do on Toronto Island this summer.
Have A Beach Day And Swim!
Nothing beats the heat like a dip in the lake, so when it's warm out, pack a big beach towel and some sunscreen and head south. Toronto Island is an ideal place to enjoy a leisurely beach day; you can swim to your heart's content at one of four swimming beaches on the island and enjoy incredible views of the city skyline at the same time. A few important details to note: Centre Island Beach Park has lifeguard supervision and Hanlan's Point is clothing-optional, with lifeguard supervision only on weekends. Gibraltar Point Beach and Ward's Island Beach are not supervised but welcome visitors. Take a few snacks along and enjoy a picnic in the sand!
Centreville Amusement Park
Centreville is a favourite for kids of all ages, offering over 30 different rides and attractions. Young children will especially love this area, with its ever-popular antique carousel, twirling tea cups, bumper boats, and log flume rides. You can also play mini golf, take a swan ride, drive an antique car, get a bird's eye view of the island on the sky ride or the windmill-style ferris wheel, hop aboard the pony express, or if you're feeling brave, venture into the haunted barrel works. There are over a dozen food options here too so be sure to indulge in a treat, if not a full meal, before heading home. 
Far Enough Farm
This sweet petting farm is always a hit with the kids. There are over 40 different species of exotic birds and farmyard animals to see and the littlest ones will enjoy the chance to get up close and personal with them. While it may look like an old school petting zoo, which indeed it is, it also happens to be a functionally functioning farmyard. New animals are added throughout the summer and you can come back throughout the season to see how they've grown! Farmers and farm hands are available to answer any questions, so curiosity is welcome.
Find Your Way Through The William Meany Maze
The original maze was built in 1967 in honour of Canada's centennial year. After falling into disrepair, it was replanted in 2014 using 1,200 beautiful black cedar trees and is a must-do when visiting the island, no matter what age you are. Even the tallest will have a tough time cheating, as the trees have grown to over 7 feet in height. Easy to find, the maze is just a few minutes' walk from the main Centre Island pier. Go in with a buddy to double your chances of finding your way out quickly!
We hope we've inspired you to plan your own day trip to the island this summer. Thanks for reading and don't forget to follow the Medallion blog for more information about this incredible island getaway located just minutes from downtown Toronto.