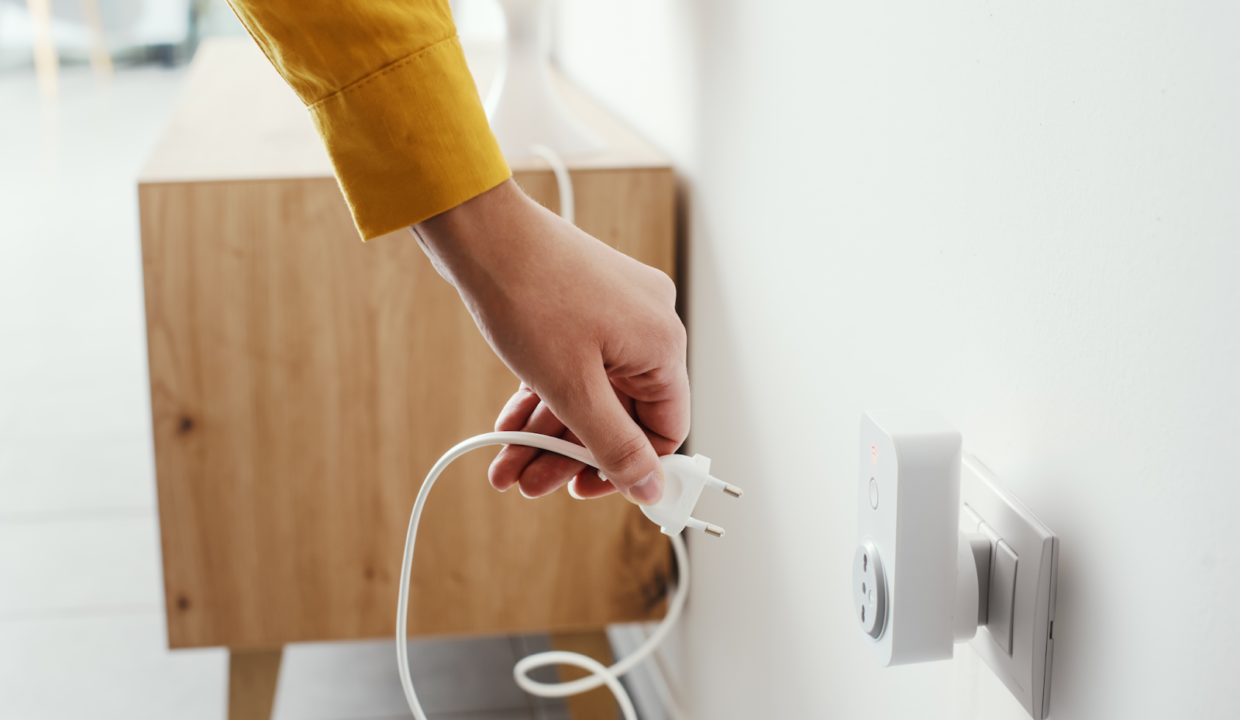 5 Affordable Smart-Technology Devices That Are Perfect For Renters
Renters who embrace smart tech have some innovative and exciting products to choose from, with options that go well beyond the smart speaker. You can monitor your indoor air quality, use a sleep assistant, or turn any standard device into a smart one via a simple wall plug. These products certainly add convenience and they can even help you manage your energy consumption. We've rounded up five of our favourite smart-technology devices that are perfect for renters– read on to learn more.
Air Quality Monitor
When you think of smart technology, an air quality monitor may not be the first thing that comes to mind. It's such a great idea, especially if you, or someone you live with, is at all sensitive to fluctuations in indoor air quality. With a monitor, you can know exactly what's in the air you breathe. If air quality happens to fall below a certain level, a product like the Awair Element, for example, can alert you by sending a text to your phone, flashing your smart lights, or causing other smart products to turn on. 
Perhaps you're worried that your cleaning supplies may be emitting too many chemicals. The monitor will alert you if the volatile organic compounds are high, so you can open the windows or turn on an air filter. A monitor can also detect carbon dioxide, humidity, temperature, and fine particles or particulate matter in the air (which can increase when you cook).
You can usually read the data in real time directly on the device, access it from anywhere using an app, compare indoor air quality results with outdoor, and learn some personalized recommendations to help you improve it. 
Smart Bulbs And Smart Lighting
While most renters have already swapped out their incandescent light bulbs for LED versions, smart LED bulbs take convenience a step further. Not only do they use less energy, they last longer, and they can be controlled by voice and/or apps. Smart light bulbs use a common base, so you can easily install them in standard light sockets, such as lamps and ceiling fixtures. The bulbs can communicate with your mobile device using built-in Wi-Fi and Bluetooth radios. Even better, you do not need a separate home automation hub to use them. 
A Sleep Assistant
If you're trying to keep phones out of the bedroom but still need a device to help you get up on time in the mornings, a smart alarm clock may be just what you're looking for. The Loftie Clock, for example, uses a calming two-phase alarm to wake you up gently. It also functions as a sleep assistant and may quickly become a key component of your nighttime routine. Because it also works as a Bluetooth speaker, it can help you unwind after a long day, via breathwork, meditations, and sound baths. It can even help you fall asleep – enjoy listening to a bedtime playlist, white noise, nature sounds, or sleep stories. 
For The Kitchen: A Smart Coffee Maker Or An AeroGarden
With a smart coffee maker, you can have your coffee ready in a flash, controlling it (and the brew strength) through an app. You can also use voice commands to turn it on. Most give you the option of programming it so that it automatically brews your coffee for you at a specific time each day. 
Perhaps you've wanted to experiment with growing your own herbs or vegetables indoors – smart technology can even help with this. The AeroGarden, for example, is a smart hydroponic system that can make anyone a master indoor gardener. Even if you've never had success growing food or plants before, this Wi-Fi-enabled tech will send an alert to your phone whenever it needs water or plant food.
Smart Plug
A smart plug essentially turns anything that you plug into the wall into a connected device. You can insert a smart plug directly into a wall outlet or into a power strip. 
The smart plug contains its own outlet, which you then plug your standard item into. All of a sudden, you can automate any device – you're able to control your lamp, space heater, or Christmas tree from your phone. Some can even tell you how much power you're drawing, let you control two separate outlets, or include a USB charging port. 
Any of these smart tech devices would make a welcome addition to a renter's apartment. Thanks for reading and don't forget to follow the Medallion blog for more on the latest smart technology for the home.
Looking for an apartment to rent in the GTA? Visit our website at medallioncorp.com to find the perfect place to call home.