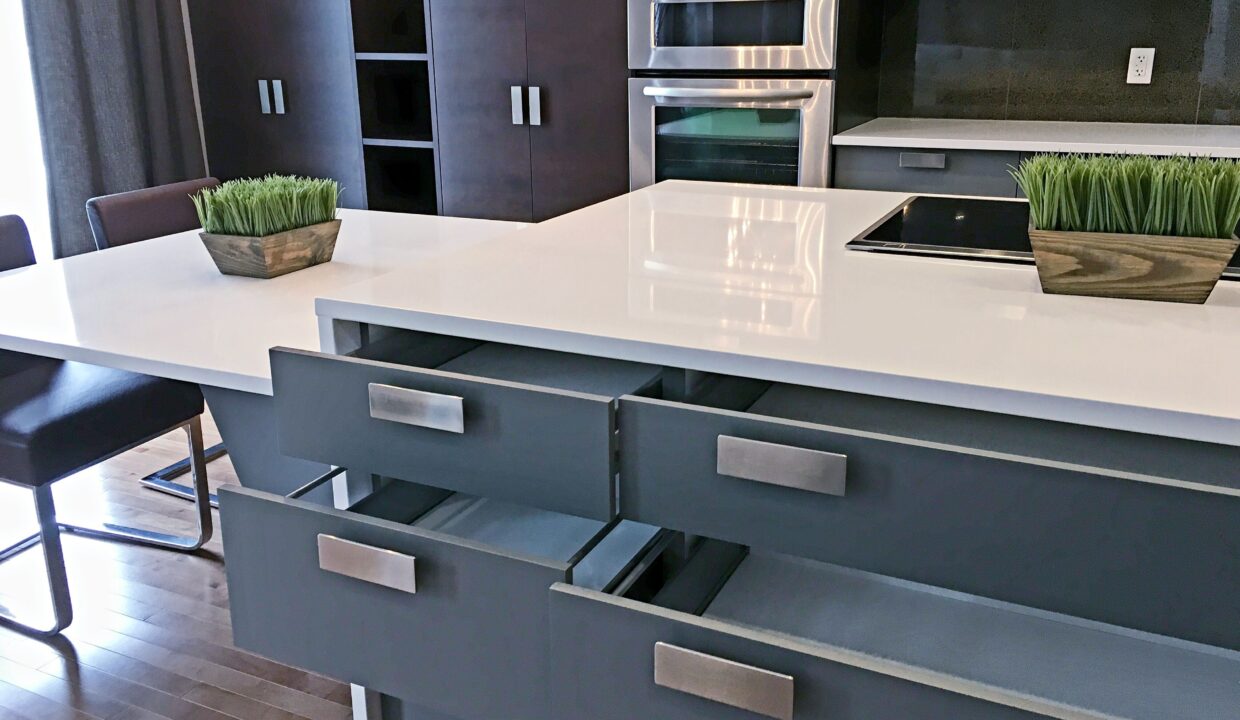 5 Storage Tricks For A Cleaner Home In 2022
Without enough storage, it can be a constant battle to keep a tidy home. Start the new year off by assessing your storage needs and picking up any containers you may need that can help. We've also rounded up some tricks—from the small and surprising to a few bigger changes that will make all the difference. Here are our 5 storage tricks for a cleaner home in 2022.
Only Buy The Container Sizes You Actually Need
How many times have you bought a set of storage containers, whether baskets, tubs, or boxes, and only used one or two? You likely used the biggest one or whichever size best fit your specific needs. It can seem counterintuitive, but we recommend staying away from sets altogether; the unused, or underused, parts can end up contributing to your clutter. Instead, just buy the sizes you'll find most useful, and buy in multiples. They will nest easier—no more annoying mishmash of sizes—and maximize storage space.
Keep Cabinets Neat By Using Bins For Easy Pullout Storage
When you first move into a new home it always seems as if there is so much storage space. To hold onto this feeling, we recommend using bins in your cabinets to store your things. They pull out easily and keep your items tidy; they make it easier for you to find specific items and to be able to quickly access everything that you have. Bins also force you to edit your belongings as you can see when they are becoming overcrowded. Added bonus: they help keep the bottoms of your cupboards and cabinets much cleaner.
Use Wire Racks As Organizers In Your Kitchen
Several tools we use in the kitchen are oddly sized or take up a lot of room. They can be pieces we use every day or just once in a while. Why not group these together and minimize the clutter? Wire racks work surprisingly well as organizing tools; use one to corral all of your sheet pans, cookie sheets, and cutting boards. It's a handy way to keep everything together in one place and you won't have to worry about pans crashing to the floor every time you open a cupboard door!
Try An Over-The-Door Organizer
These are typically meant to store your shoes but don't let that stop you if you have other uses in mind. An over-the-door shoe organizer works wonders storing your footwear, but it can also overhaul your bathroom by storing all of your toiletries and appliances. It can streamline your closet by holding socks, underwear, tanks, jewellery, scarves, or other accessories. In a kid's room it looks utterly adorable as a catch-all for stuffies and other treasured items. It could hold your gardening tools or arts and crafts supplies. It's a simple and inexpensive storage solution that holds a lot yet barely takes up any space.
Use A Simple Box To Banish Tech Clutter
Make tech clutter a thing of the past. One of the most frustrating experiences in modern life is having to suddenly locate a charging cord that you seem to have misplaced. Rather than trying to stay on top of multiple locations throughout the home, gather everything together into one spot. One easy DIY that we love involves using one box for the entire household and creating individual compartments that can hold all of your charging cords in one place. That way, when you're in a rush you know exactly where to look every time.
Try these five storage tricks for a cleaner home in 2022 and enjoy the peace of mind that comes with having a well-organized home. Thanks for reading and don't forget to follow along with the Medallion blog for more great home organization ideas.