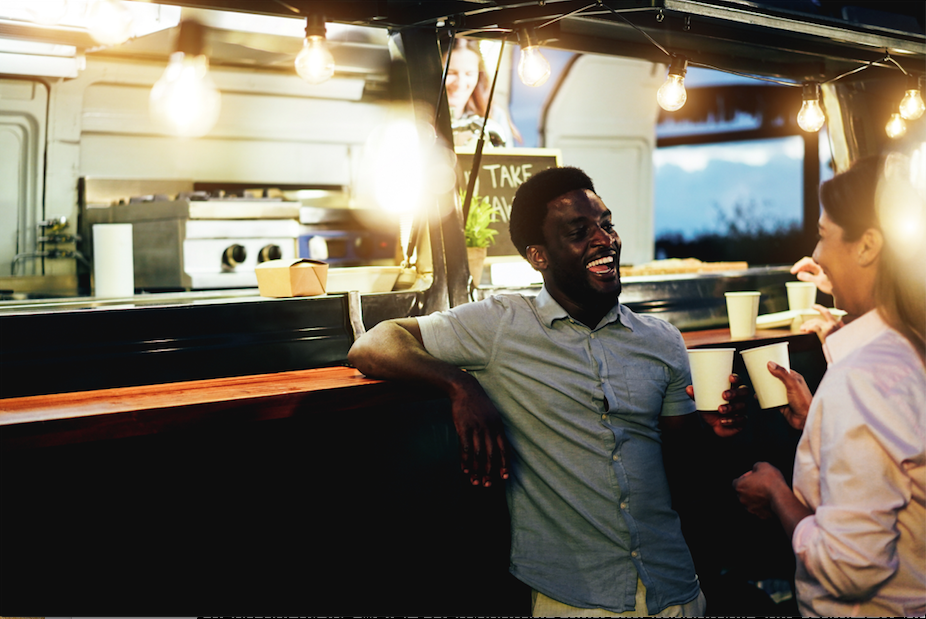 5 Things To Do In Toronto Before Fall Starts
Just because summer is drawing to a close doesn't mean the fun has to stop. There's still plenty of time left to enjoy outdoor activities in the city, with options ranging from the arts to food and outdoor markets. To help you plan your late-summer evenings and weekends, we've put together this list of 5 things to do in Toronto before fall starts. Choose a date, round up a friend, and get out there!
Hang Out By The Water
Fall offers so many glorious warm and sunny days that it would be a shame to miss out on enjoying a few more hours down by the water. Head down to Harbourfront, along the shores of Lake Ontario, and the Harbourfront Centre to watch the boats sail by, pop into one of the shops or restaurants, and stroll through the Toronto Music Garden and along the Waterfront Trail. During the Redpath Waterfront Festival there will be interactive on-land and on-water entertainment in both HTO Park and Sugar Beach, with a collection of food trucks and live music at each spot.
Visit A Night Market
If you're up for a trip out to the west end of the GTA, you'll find a great night market at Square One. Mississauga's second annual Harvest Festival takes place in Lot 3 of the popular shopping centre and promises multiple food trucks offering savoury dishes, sweet treats, music, and a festive atmosphere. Go with a group of friends or family, be sure to sample a few new items, and save room for an old favourite or two. 
Attend A Movie Screening
September has a full slate of movie screenings to offer, thanks to the Toronto International Film Festival. Buy a ticket to see a film at one of many impressive venues throughout the city, including the TIFF Bell Lightbox, Roy Thomson Hall, Royal Alexandra Theatre, the Visa Screening Room at the Princess of Wales Theatre, and Scotiabank Theatre Toronto. You can also camp out on King Street West or visit TIFF's established Fan Zones, hoping to get a glimpse of the stars up close and personal. The CaribbeanTales International Film Festival is also worth checking out; it will include nights of premieres, special screenings, talkbacks, and Q & As. Screenings take place in-person at Imagine Cinemas Carlton but will also be available to stream online towards the end of the month.
Go To An Outdoor Festival
Fall is the ideal time to attend an outdoor festival as the comfortable temperatures are perfect for spending long stretches outside. Take advantage of this and explore Bloor West Village at the Toronto Ukrainian Festival; 2022 marks the 26th anniversary of this lively street festival. Check out the community stage at Runnymede Road where artists, singers, dancers, and other performers will entertain the crowds. Some of the most diverse and prominent musical artists from Toronto will come together here in support of Ukraine. At the Roncesvalles Festival in Roncesvalles Village, this will be the 15th year of celebrating Polish food, art, music, and community. Especially popular draws here are the Polka music and delicious pierogis.
Stroll Through Kensington Market
A stroll through this area of the city is rewarding any time of year, but Pedestrian Sundays in Kensington Market holds special appeal. On the last Sunday of the month (until October), explore the streets of Kensington Market between 1 and 7 pm when the area is completely closed off to traffic and the streets open right up; pedestrians can meander back and forth, criss-crossing the streets to visit and support their favourite shops and purveyors. 
We hope we've inspired you to get out and attend these incredible events in Toronto before fall starts! Thanks for reading and don't forget to follow the Medallion blog for more great happenings in the city this month.