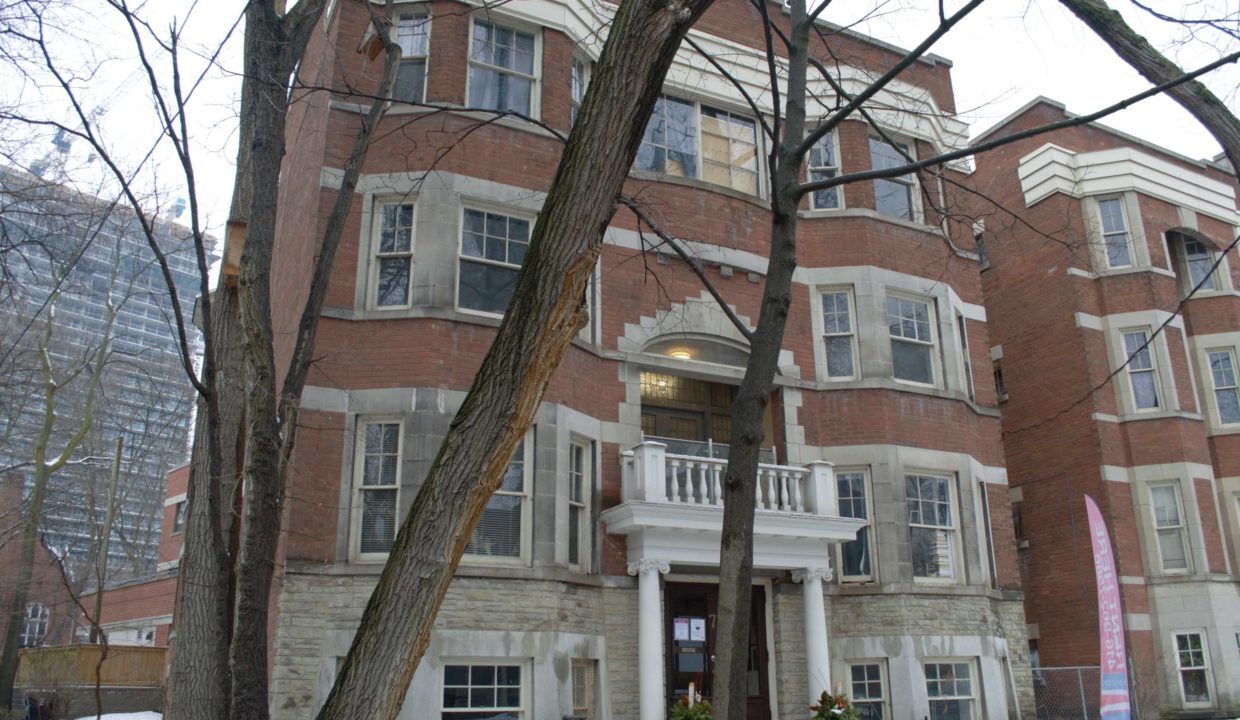 6 Medallion Residences Near Post-Secondary Schools In Toronto
If you're heading back to school or will be starting your post-secondary education this Fall, one of the things you're probably the most excited about is living on your own. Finding a great place to call home just got easier, thanks to this handy list. To learn about 6 Medallion residences near post-secondary schools in Toronto, please read on.
45 + 55 Lisgar Street
If the neighbourhood you'll be living in is important to you—and you're the creative type—you'll love West Queen West, especially if you're interested in art, fashion, and music. You're just 18 minutes from OCAD University, 27 minutes from George Brown College, 29 minutes from the University of Toronto, and 35 minutes from Ryerson University when you live at either 45 Lisgar Street or 55 Lisgar Street. This dynamic area also offers some of the city's best nightlife and entertainment venues, so if what you're after is a mix of studies and a vibrant lifestyle, West Queen West is definitely for you.
545, 555 and 565 Sherbourne Street
The residences at 545 Sherbourne Street, 555 Sherbourne Street, and 565 Sherbourne Street all offer downtown living right off the subway line and within walking distance of shops, restaurants, and green space. These buildings boast spacious, open-concept rental apartments with hardwood flooring throughout, lots of storage, and great views of the neighbourhood. Expect the commute to George Brown College to take about 12 minutes, the University of Toronto 16 minutes, Ryerson University just under 20 minutes, and OCAD University roughly 24 minutes; there's great highway access here too.
135 Rose Avenue
There are three high rise rental buildings to choose from at 135 Rose Avenue, each just minutes from the Bloor subway line. Enjoy a selection of layouts, including a large bachelor, one- and two-bedroom suites, all of which come with balconies, large windows overlooking manicured grounds, and fantastic views of the city. A combination of transit and walking will take you to George Brown College in 14 minutes, the University of Toronto in 17 minutes, Ryerson University in 19 minutes, and OCAD University in 26 minutes. You'll be close to school but far enough away to enjoy a change of scenery and access to fantastic local amenities.
670 Parliament Street
At 670 Parliament Street there's no more tiring commute, which frees up time for you to enjoy downtown living. The area has a Walk Score of 82, meaning most errands can be accomplished on foot, a Transit Score of 93, rendering it a rider's paradise, and a Bike Score of 92, so you can easily accomplish daily errands by bike. This location is just west of the Rosedale Ravine Lands, so if you like to be active and hope for easy access to the outdoors, this could be the perfect home for you. From here you are 17 minutes to the University of Toronto, 18 minutes to George Brown College, 21 minutes to Ryerson University, and 25 minutes to OCAD University.
99 Howard Street
99 Howard Street is part of the popular Residences at Rose Park so you have that great downtown location, just steps from the Bloor Subway Line, and are close to countless amenities. Rent a bachelor, one- or two-bedroom suite, and enjoy the big windows, balconies, and amazing city views. The University of Toronto is just 17 minutes away, George Brown College is 18 minutes, Ryerson University is 22 minutes, and OCAD University is a 25-minute commute.
1 & 7 Glen Road
1 & 7 Glen Road in St. James Town is a really unique property that has a warm and homey feel. These accommodations have character; each 4-storey, low-rise heritage building offers freshly renovated suites with hardwood floors, spacious rooms, and interesting architectural details. You're close to the subway, shopping, and dining here, 12 minutes from the University of Toronto, 16 minutes from George Brown College, 21 minutes from Ryerson University, and 20 minutes away from OCAD University.
Many of these residences are currently offering a promotion. When renters sign a 12-month-lease, they receive two free months' worth of rent—some are even waiving the first month's rent entirely. Thanks for reading and don't forget to follow the Medallion blog for more ideas on great places to live close to campus.