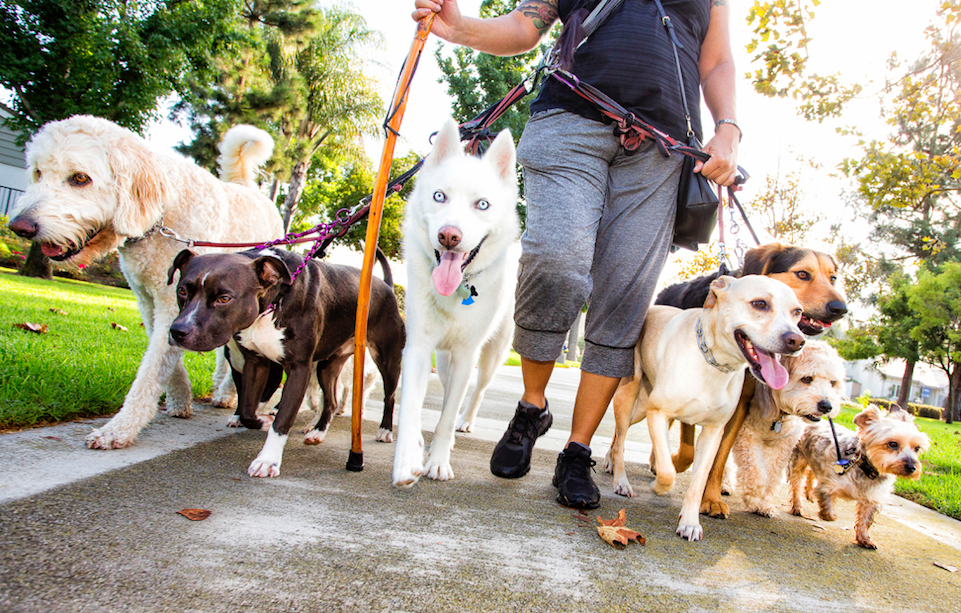 Best Toronto Dog Walking Services
If you're in need of dog walking services for your pet, there are lots of great options in downtown Toronto. Many of these companies can actually help in a number of different ways, from dog walking to doggy day care and boarding while you're away. You can book via their online portals and know you're hiring the services of a trusted and experienced dog walker who will take excellent care of your cherished pet. Read on to learn more about five of the best Toronto dog walking services.
Rover 
Rover.com is an easy-to-use site that lets you search by entering a number of different criteria. You'll enter your address or postal code, the frequency that you require dog walking, specify which days you need the service, and the start date. You'll also enter your dog's size (categories are divided by weight into small, medium, large, and giant) and then you'll see the list of available dog walkers, their rates, and their ratings by other dog owners. At this stage you can refine your search even further, including how many walks per day are needed (1-3) and state your preference as to time of day. Additional services include puppy care and dog first aid/CPR.  With this level of customization, finding exactly what you and your doggo need is a breeze!
Bark 
Bark.com actually offers a range of services that extend well beyond pet care, so here you'll start by specifying your need for dog walking in particular. The site will request the breed of your dog, his or her age, and the length and frequency of your desired walks. You'll have to enter your email address in order for quotes to be sent to you; once received, you can make your selection. Prices tend to range from $15 to $22 (the average is $20) and additional services are available, including dog training, dog grooming, and pet sitting. You can compare profiles, read previous reviews, and even ask for more information before making a decision. 
Toronto Dog Walking
At Torontodogwalking.com you can book a private dog walk, a group walk, and even evening and weekend walks, giving you the ultimate in flexibility. It's super easy to use, as everything can be done on your cell phone—from requesting services, adding visit notes, and making changes to your schedule. This service works a little differently as you'll start by creating a detailed profile for your pet, discover your "pawfect" dog walker, request your visits online, and receive confirmation within minutes. After each walk you can visit your dog's daily diary online and see photos of your pet's adventures! 
Citizen Canine
With Citizen Canine you can choose from puppy services and adventure dog walks. Their group adventure walks last from 1.5 to 3 hours and dogs travel to a variety of different parks, with six pets participating. There are so many benefits to these fun adventure walks: your dog will get exercise and mental stimulation, positive reinforcement, socialization, and work on (and improve!) their recall. Citizen Canine is a great choice if your doggie is a good candidate for off-leash exploring and trail walks with other pets in small groups. 
Kats and K9s
Kats and K9s takes a loving approach, emphasizing positive reinforcement and force-free pet care. Kat is an animal lover who grew up on a farm and has worked with animals for years. They are certified in pet first aid, insured, and bonded. Small group walks of up to three dogs include lots of one-on-one time with each pet, interactive games, trick sessions, and mental stimulation. Strict safety protocols are in place to protect pets and you can even request consultations on pet nutrition. 
Whatever your reason for needing a dog walker, whether it's a busy work schedule, a new puppy, or simply the desire to increase your pet's mental and physical exercise, these services are a terrific and affordable option for time-strapped pet parents. Thanks for reading, and don't forget to follow the Medallion blog for more great pet care tips.