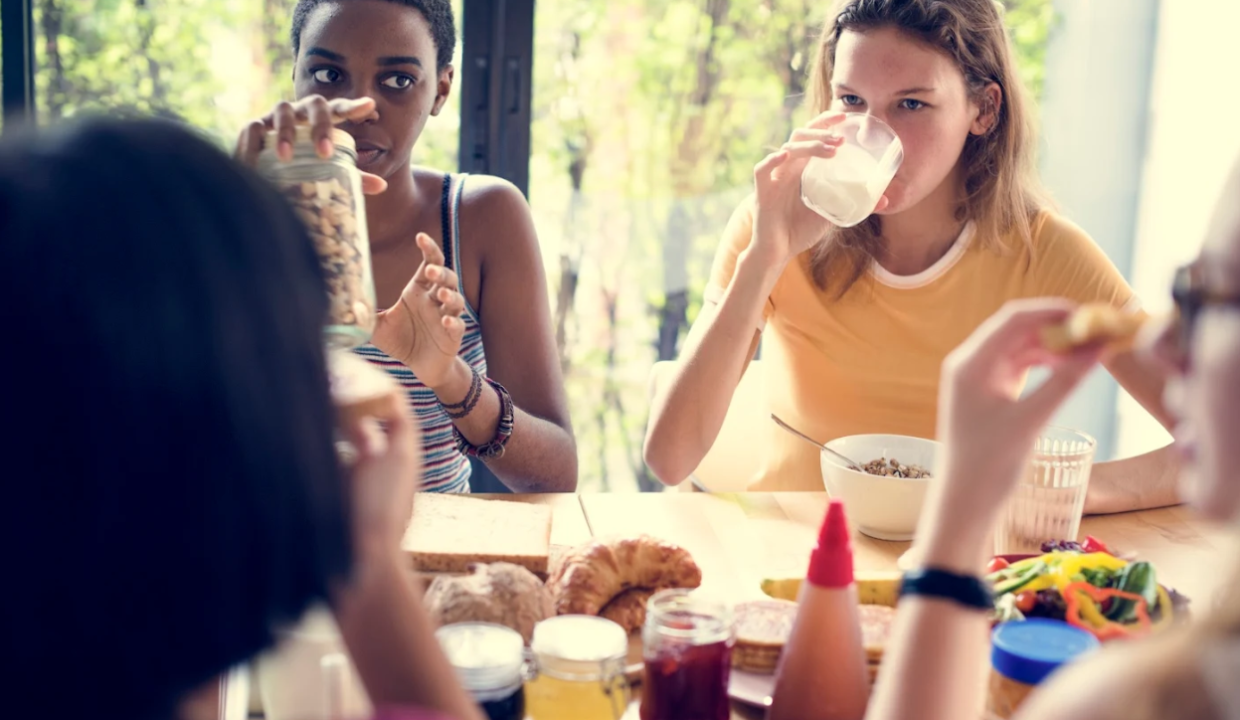 Common Mistakes To Avoid When Living With Roommates (And What To Do Instead)
Whether you're about to live with roommates for the first time this September or you're returning for another year of shared living, we could all use a refresher on what it takes to be a good housemate. It can help to start by remembering that everyone hopes for a successful school year filled with memorable firsts, great memories, and lots of fun. Here are our top tips for living with roommates and making that plan come true.
Select A Roommate Who Leads A Similar Lifestyle
Knowing your roommate before you live with them and being at least somewhat familiar with their habits can go a long way towards establishing domestic harmony. Lifestyle preferences are important, especially when you're managing a heavy course load at school; if you're the studious type who likes a quiet environment, choose a living partner whose habits are similar to your own. You'll be happier if your goals and values are aligned as there's much less potential for conflict if your personalities are well-matched.
Establish Some House Rules
Daily life will run a lot more smoothly if you and your roommates set out some rules right from the start. Agree up front on policies regarding guests (including overnight stays, and how long a guest can stay), parties, how to handle food (and the sharing of food), etc. Try to anticipate different scenarios that could arise and develop a plan for how to handle them. Agreements should be considered flexible and ongoing, updated as time goes on and circumstances change. For best results, make sure everyone has their voices heard and gets to have a say.
Communicate Well And Often
If even the smallest issue or hard feeling arises, deal with it right away—or at very least within a day or two. Be open about how you feel and expect your roommates to do the same. It is perfectly normal to have the occasional, small disagreement from time to time, as long as you communicate openly and treat each other with kindness, respect, and understanding. Be as willing to receive feedback from others as you are to share your own opinion. Also, keep in mind that face-to-face communication works best.
Compromise And Work Together
Consider your living arrangement a partnership: you're all working towards the same goal. Be supportive of each other, work together, and be considerate. If you know your roommate is stressed or facing challenges, try to help out, lighten their load in some way, or do them an unexpected favour. Extending small kindnesses to each other shows that the relationship matters to you and that you are paying attention. In turn, if you need help with something, don't be afraid to ask.
Agree On A List Of Duties And Responsibilities Up Front
Divide up the chores and outline individual responsibilities so there is no question what the expectations are. You'll want to think about a cleaning schedule, meal duties, how groceries will be handled and how they might be shared, among others. The clearer you are about expectations now, you're likely to have fewer misunderstandings down the road.
Being a good roommate takes conscious effort but is well worth it. You'll have better, stronger relationships because of it and you might learn something about yourself along the way. Thanks for reading and don't forget to follow the Medallion blog for more tips on living well with roommates.