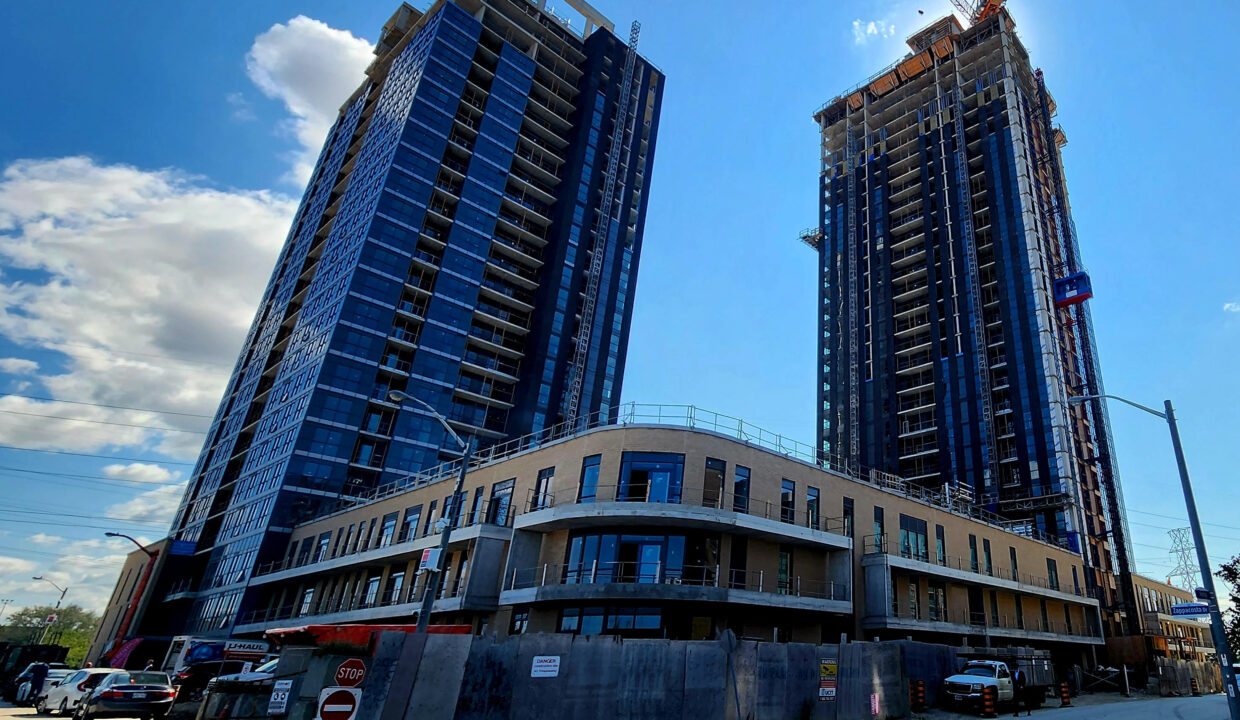 Everything You Need To Know About Weston & Finch: A Neighbourhood Guide By Medallion
Weston & Finch, a bustling community in northwest Toronto, has so much to offer. With its great central location, mix of housing, restaurants, shops, and services, and a friendly, diverse community, it is a neighbourhood many are proud to call home. Several exciting changes are in the works that will mark the beginning of a new chapter for this vibrant area. Read on to learn more about the Emery neighbourhood and these much-anticipated developments.
Home To The Future Finch West LRT Line
The future Finch West LRT Line is one of the most exciting developments to come for the Weston & Finch neighbourhood. Not only will the increased service help riders locally, it will enable them to travel further with ease, connecting to both York and Peel Region's public transportation networks. It will improve on the current offerings (which include a Finch Avenue bus that connects to TTC's Line 1, and a Weston Road bus that connects to both GO Transit and TTC's Line 2). The future Finch West LRT, with a stop at Weston Road, will be an 11-km line with 18 stops from Keele Street to Humber College, and trains will run every 5-7 minutes during peak hours. 
An Abundance Of Green Space, With Even More To Come
Residents of the Emery neighbourhood can access the beautiful Humber River Valley and West Humber parkland from a number of points. They can enjoy the 5.5-km paved walking trail that is lined with plants and wildlife, as well as a number of smaller parks that are scattered throughout the area. Discover some of the best parks next to Weston Towers to explore and enjoy watching the changing seasons.
Addressing The Need For More Rental Housing In The City
Housing supply and affordability are among the most pressing issues facing Toronto today. In the Weston & Finch neighbourhood, two additional apartment buildings are currently under construction and Medallion has proposed building six more. This will help, in part, to address and alleviate the need for more rental housing in the GTA, and will provide more people with the opportunity to live, work, play, and go to school in this dynamic corner of the city.  
Great Dining Close To Home
Weston & Finch has great dining options that represent cuisines from all over the globe. Within just a few minutes' walk, you can enjoy fresh pasta from Regina Noodle, Ecuadorian dishes from Las Fronteras, and Vietnamese pho from Bun Bo Hue Pho. There are also numerous well-reviewed Caribbean, Colombian, Korean, West African, and Bengali restaurants nearby. 
Schools 
For families with children, there are schools within walking distance, from elementary to high school. Both public and private options are available. Other valuable resources for families that are located nearby include daycare facilities, the Woodview Park branch of the Toronto Public Library, a community centre, and an ice rink.
Retail Opportunities For Residents
When it comes to shopping, residents have lots of options along Finch Avenue West, whether they're looking for groceries, beauty products, or furniture. Of course, with more development coming to the area, the selection will soon be even greater. 
It will be exciting to see the many changes coming to Weston & Finch, with improvements that all residents can enjoy. Thanks for reading and don't forget to follow the Medallion blog for more information about this unique community.