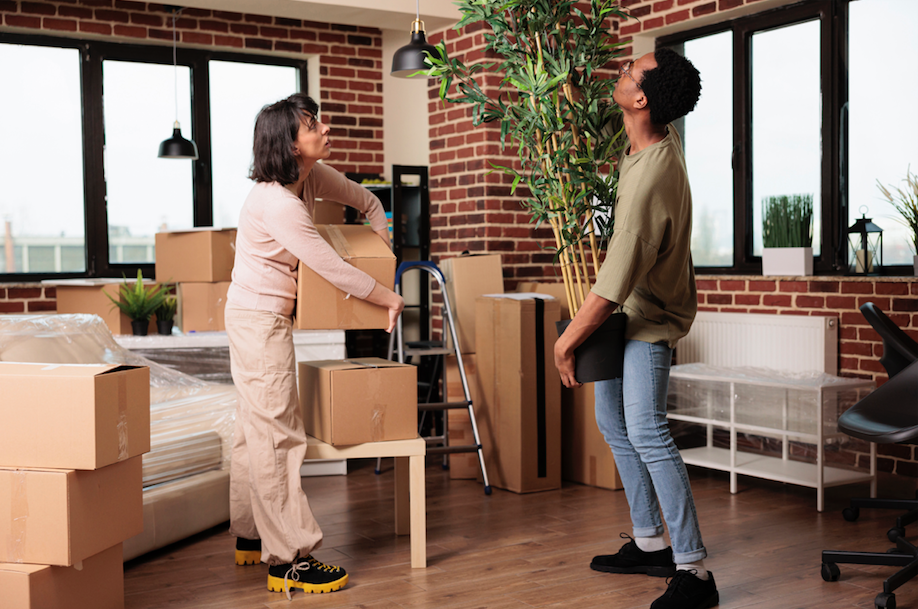 First Apartment Must-Haves
When you're getting ready to set up your first apartment, you're sure to discover a long list of things you'll need. But how do you separate the must-haves from the nice-to-haves? To help, we've put together this list of the most important essentials—they're the items you'll need daily and will be grateful to have on hand. These basics will get you through your first days and weeks in your new apartment, which you can then build on later and add to over time. Read on to learn more about first apartment must-haves.
Bedroom Essentials
You'll need a good night's sleep to get you through your busy days, so we recommend starting with some key foundation pieces. To start, make sure you have a comfortable bed with a solid bed frame, a good mattress, some pillows, and soft, breathable bedding; don't skimp on the mattress or pillow quality as you'll be using these every night and comfort plays a large part in getting proper rest. You'll also want to hang some curtains for privacy and to help keep your bedroom dark at night. If you prefer, you can hang room-darkening blinds instead, or even layer and have a combination of both.
Living Room Essentials
While you certainly don't need to have a fully furnished living room, you'll be glad to have a decorated space beyond the bedroom where you can relax, hang out, and eat your meals. Look for a couch that maximizes seating, a sturdy coffee table, and at least one accent chair. This will allow you to entertain and have a comfortable conversation area. Since you may not have a kitchen or dining table right away, with these pieces in place you can enjoy meals comfortably in your living room. Some coffee tables even do double-duty, with the tabletop lifting up to be used for dining.
Bathroom Essentials
To be able to use your bathroom right away, there are definitely a few basic items you'll want to have ready. These include a shower curtain, at least a couple of sets of towels, and a bathmat. You'll also, of course, need to have your personal care products, some toilet paper, a plunger, and a toilet brush. With these you should have everything you need to get started; over time you can add in some additional storage, if needed, or small decorative accents.
Kitchenware Essentials
Even if you don't fancy yourself much of a cook, you'll want to outfit your kitchen with a few key pieces. We recommend that you have a full set of dishes and utensils, a set of measuring cups, at least one pot and pan (though a set is definitely ideal), a can opener, and oven mitts. You'll also want to think about the small appliances you're likely to use daily, such as a toaster, microwave, blender, or coffee maker. Make sure you have what you need to ensure a smooth morning routine: if you're a daily smoothie drinker, for example, it is definitely worthwhile looking for an inexpensive blender so you can make your own at home.
Cleaning Supplies
Finally, you'll need a collection of cleaning supplies to keep all of these rooms clean and fresh. Start with a good vacuum cleaner but also make sure you have a broom, mop, and dustpan on hand to deal with any smaller messes. In addition to purchasing shower and toilet cleaning products, you'll need laundry supplies, dish soap and detergent. Having these products ready to go will make cleaning up easier and much more efficient. The next step is establishing a cleaning schedule!
Moving into your first apartment is an exciting milestone; we hope this list helps you get organized for the big move. Thanks for reading and don't forget to follow the Medallion blog for more tips on shopping for your first place.