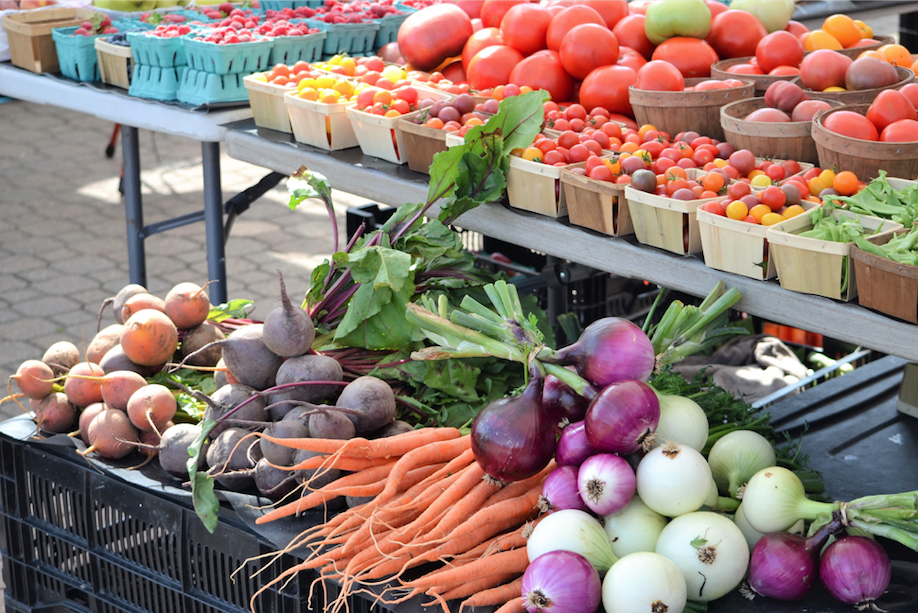 Great Neighbourhood Features Next To Rose Park
The area surrounding Rose Park has many wonderful features to offer residents. From good schools and great green spaces to a weekly farmers' market held throughout the summer, there is much to enjoy here and take full advantage of. These are just a few of our favourite neighbourhood features next to Rose Park.
Lots Of Green Space
Access to the outdoors is unparalleled here as you are so close to several great spots in the city. The Bayview multi-use trail is just outside your door, as are numerous neighbourhood parks. Wellesley Park has a splash pad for kids, lots of green space with mature trees, and a winding pathway for walking or cycling. Forsythia Playground is sure to be a favourite with any little ones in your life. Riverdale Park West is a real gathering spot, home to a weekly farmers' market (more on that to come), baseball diamonds, bike trails, picnic tables, an off-leash area for dogs, a pond, and a wading pool. Take in great views of the city skyline too!
Family-friendly With Schools And Childcare Nearby 
Those with young children will be pleased to know just how family-friendly the neighbourhood surrounding Rose Park is. Rose Avenue Junior Public School, Winchester Junior and Senior Public School, and Sprucecourt Public School are all located nearby. Rosedale Heights School of the Arts and St. Martin Catholic School, both high schools, are a couple of blocks away. The littlest ones can attend Rose Avenue Child Care Centre, which is just steps from Rose Park. 
Wellesley Community Centre
Residents of the St. James Town community have an excellent resource close at hand in the Wellesley Community Centre. It offers programs for all ages year-round, including their popular camps for children that run over the summer, during the winter, and over March Break. The facility includes a fitness centre, a gym, a gorgeous indoor pool, a kitchen, lounge, and three multipurpose rooms. There are several sports leagues for children, youth, and adults, and a mix of pre-registered and drop-in programs. You can even join a social club!
Riverdale Farm
In the heart of Cabbagetown you'll find local treasure Riverdale Farm, a 7.5-acre working farm right in the heart of the city. You can learn all about agriculture here and how chickens, goats, sheep, cows, and pigs are raised as livestock. You'll also be treated to the best nature has to offer, in the form of multiple gardens (flower, vegetable, and herb), wooded areas, and ponds. It's the perfect mini-escape, a chance to reconnect with the outdoors and learn a bit about farm life. Best of all, admission is free!
Cabbagetown Farmers' Market
Cabbagetown Farmers' Market runs every Tuesday until October, from 3 pm to 7 pm, in Riverdale Park West. It's a great opportunity to buy fresh fruits and vegetables and support local food initiatives. The market works with farmers from across Southern Ontario and is dedicated to supporting ecological and sustainable food growing and production methods. There's a wide assortment to choose from here, including organic produce, cheese, cider, coffee, beer, and baked goods. Stock up for the week and treat yourself to the freshest foods available. 
These are just a few of the great neighbourhood features next to Rose Park. Thanks for reading and don't forget to follow the Medallion blog for more information about this bustling community in the heart of downtown.