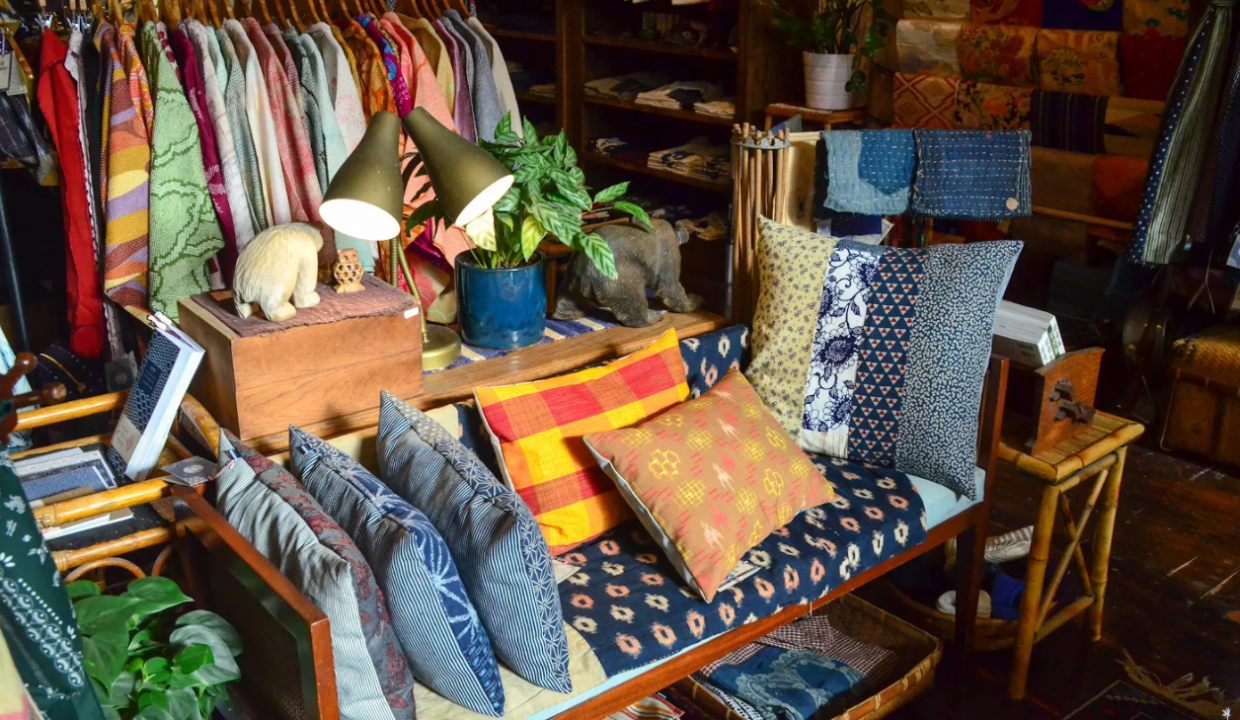 How To Decorate Your Apartment With Thrift Store Finds
When it comes to adding style to your apartment, you can really add personality without having to spend a lot of money. A quick visit to a local thrift store will reveal a host of treasures, and you can afford to buy several items at once, bring them home, and see how they work in your space. Here are our top tips for decorating your apartment with thrift store finds.
Inexpensive Art And Mirrors
People often give away perfectly good, attractive pieces of art that are in excellent condition. Keep an eye out for these incredible finds! Make sure to check out any photographs, paintings, framed prints, and canvases. You don't even have to worry about hanging them, because it looks much more modern and fresh to simply lean your pieces. You can also group more than one together or layer them. Mirrors are a great find too, as these can be quite expensive to buy retail. Keep in mind that you can tailor any pieces you pick up, for example, by painting the frames a different colour or keeping just the print.
Planters
Have a green thumb? Check out the selection of planters, plant ladders, plant stands, and pots to hold greenery and flowers. There's nothing quite like plants to breathe some life and colour into a space. If you're patient, you can grow a few flowers or plants from seed, starting them with a bit of potting mix, or you can pick up a healthy plant from a local nursery or corner store to bring home. Remember to consider the light you have in your apartment and give some thought as to where these will go.
Accessories
To liven up your space a little, be sure to pick up a few accessories such as throw pillows or rugs. If you find more than one small rug that you like, consider layering them for a very on-trend look. Soft goods such as pillows and rugs lend texture, colour, and warmth to a room, making it more comfortable and livable, and giving it some personality at the same time. Don't worry about matching pairs of pillows or matching colours and hues exactly, an eclectic mix looks much more organic and also happens to be very much in style.
Furniture Pieces
Keep a lookout for any pieces of small furniture that you think might work in your space. Additional seating, accent tables, and small bedside dressers are some things you might be lucky enough to find. If you're the least bit crafty you can easily reupholster a seat cushion, whether on a chair or a stool, or add a coat of paint to a side table. Upcycling in this way lets you customize a piece and make it your own.
Lighting
No matter how bright and airy your apartment, chances are you could use at least a bit of extra lighting. Look for any table or floor lamps that appeal and test them out to make sure that they're safe and in good working order. The thrift store is the perfect place to find unique task lighting and accent lighting to brighten up a dark corner, create a cozy reading nook, or add a little atmosphere.
Keep your eyes open for stylish finds during your next thrift store outing; you may just score enough great decor pieces to outfit your entire apartment! Thanks for reading and don't forget to follow the Medallion blog for more home decor tips.