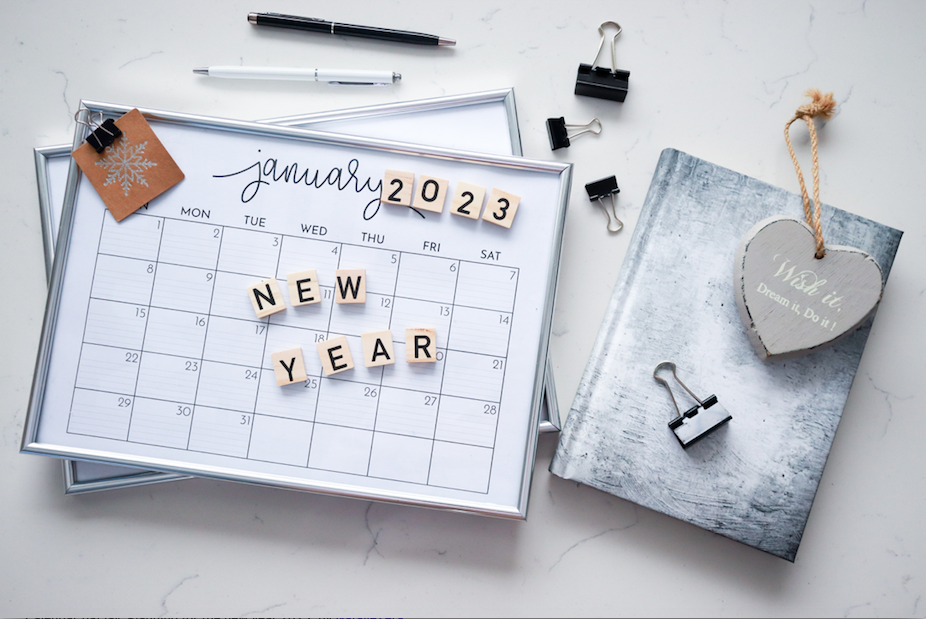 How To Make The Most Out Of Short Winter Days
The shorter winter days with less daylight and colder temperatures can be demotivating for many. While it may take a little effort, you can fight off the winter blues! If one of your goals is to keep your productivity and motivation up through the winter months, we have a few ideas to help you shift some of your habits. Read on to learn more about how to make the most out of these short winter days. 
Schedule Exercise
Write your self-care into your calendar to ensure that it gets done, otherwise it can be too easy or too tempting to put it off or reschedule. Choose the days, times, and frequency that works best with your work, school, and family obligations, and make. To help make exercise a commitment that you will keep, consider trying out or signing up for a class that meets at regular intervals. For many of us, that means an average of three workouts a week, though there is certainly no way wrong to organize your time. Some prefer one-hour increments three times a week, while others prefer shorter bursts of physical activity spread throughout each day. The important thing is that you create a plan and stick to it: you can always tweak the details over time, but make sure to honour this commitment to yourself.
Try Batch Cooking
Do you start out the week energetic, ready and willing to tackle meal prep daily, only to find yourself losing enthusiasm as the days go by? Many of us grow more tired and less patient with the repetitive task of creating healthy meals as the week goes on. We recommend planning out your weeknight dinners in advance and even going a step further to do some batch cooking on the weekends. This could mean carving a few hours out of your Sunday afternoon to cook up at least a few nights' worth of dinners, or getting started on some of the prep, such as washing and cutting up your fruit, vegetables, and meat. When there are healthy meals at home that just need to be heated up, you're less likely to pick up food on the way or to order in. It also gives you a bit more free time in your evenings to relax and unwind.
Improve Your Ability To Concentrate
When you're juggling a fast-paced job with competing demands and so many digital distractions, it can be hard to maintain focus. To help with this, consider trying a distraction-blocking app. It's easy to lose track of time, but you can try an app like Freedom, which blocks distractions, like social media, on all your devices at once, or RescueTime, which tracks your time and blocks websites. Focus is also a distraction-blocker but features an integrated timer. Our team's favourite is SelfControl, which has a "nuclear option" (once you block off a period of time from distractions, it can't be reset, even by restarting your computer or deleting the app). Any of these might help you focus and build your discipline; try one to see if it makes staying on task any easier.
Get More Sleep
Regardless of age, we all do so much better with a proper night's sleep, but how many of us are actually getting enough rest on a regular basis? If you want to improve your memory, mood, energy levels, immune system, ability to focus, and regulate your appetite, the secret is increasing the amount of sleep you get every night. According to the Canadian 24-Hour Movement Guidelines For Adults (part of the 2020 Canadian Community Health Survey), those aged 18 to 64 should get 7 to 9 hours of good-quality sleep on a regular basis; sleep and wake times should be consistent in order to reap the health benefits. If you don't quite meet these requirements yet, simply adjust your current routine in increments until you do. If you're looking for a little help in adjusting your sleep routine, checkout this list of 10 free sleep apps.
Set Goals 
A list of vague New Year's resolutions is one thing; a detailed plan of action with concrete, measurable goals is another. This year, try setting some very specific goals for yourself, whether they are work-related, fall under personal development, or involve plans for the future. Use this quieter time of year to not only come up with a roadmap that outlines how you will meet your goals, but that will also help you to get started on your journey. Try creating SMART goals (specific, measurable, achievable, relevant, and time bound). If you're new to this method, you can read more about smart goals here. By spring you will already have some solid momentum going and you'll be that much closer to realizing your own priorities.  
We hope you've found our list of suggestions helpful and that you are excited about making the most out of these short winter days. Thanks for reading and don't forget to follow the Medallion blog for more productivity tips.
Looking for a rental apartment home? Visit our website at medallioncorp.com for the perfect place to call home.