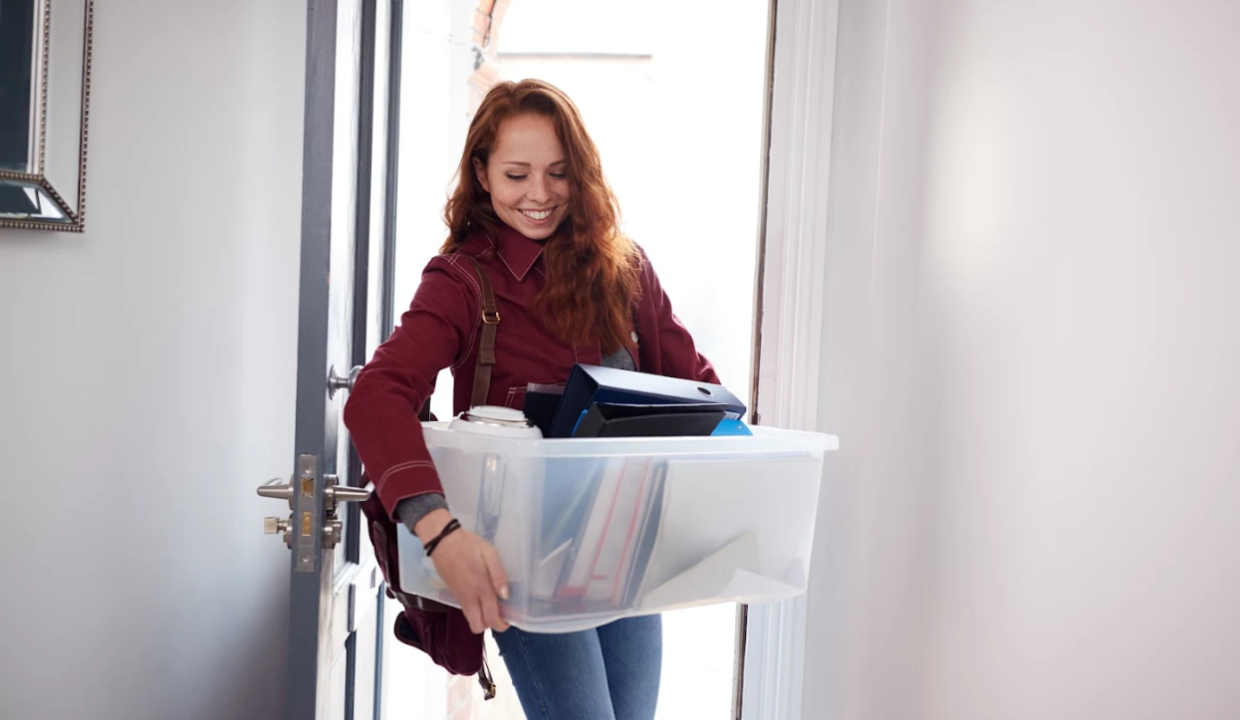 Moving Tips For Students
If you're a student getting ready to move into an apartment of your own for the start of a new school year, this is definitely a busy and exciting time. There's a lot to get organized as moving day approaches, so we've put together this list of suggestions to help make the transition smoother. Read on for our top moving tips for students.
Start With A Checklist
The best way to ensure you'll have everything you need is to create a detailed list and check off items as you go. Start by listing the items you already have, then list the things you'll need to buy. You'll have several categories of items to think about: school supplies (including technology), clothes, toiletries, linens, kitchen and bathroom essentials, and basic furniture pieces. Cross each item off your list so you can keep track of what has already been done and what you still have to do. To help manage your list(s), try Evernote or one of the many planner apps available.
Get Organized
Try your best to be organized right from the start, by having the right supplies on hand to make your move easier. Plan to clearly mark the contents of each box you pack, which should be organized according to function and the room your things are destined for. Think about the containers you will choose as well, as they can also function as much-needed storage in your new place. Create a workback schedule with your moving date as the target; if you spread out the tasks that need to be done, the whole job will not seem as overwhelming.
Gather Packing Materials
Get an assortment of sturdy yet lightweight boxes that are reasonably sized (i.e. not so large that you won't be able to carry them), labels for your bags and boxes, markers, and packing tape. You can find these at big box stores or from moving companies. Storage bins, plastic drawer sets, and reusable containers also make great packing vessels because you can use them to transport your items on moving day but also as day-to-day storage for your things.
Pack Thoughtfully
It can be tempting to take everything you think you might need, but you'll just find yourself weighed down by too much stuff. Instead, focus on the essentials—you can always buy or borrow additional items over time, as the need arises. It's a lot like traveling; take the items that you need to use every day (medications, toiletries, a good range of wardrobe pieces appropriate for the weather), but also some basic bedding and bath essentials, dishware, and school supplies. It's also a good idea to pack as you go. As soon as you've accumulated enough items to fill a bag or a box, do so. Remember that you will have to carry all of these containers, so don't overstuff them or fill them with too many heavy books or clothes.
Take Some Comfort Items With You
Don't scale back your possessions to the point that you're denying yourself all of the comforts of home. You'll be glad to have brought along a comfort item or two with you, to help your new place feel a bit more like home. One of the many benefits of living in off-campus rental housing is that you have more space to spread out your belongings and more flexibility in what you can bring along with you. You've got room for more furniture and decorative accessories, so remember that when planning and take a few key pieces along with you.
Moving out of your parents' home and into your own place is an adventure you'll never forget! Follow these suggestions for a seamless move. Thanks for reading and don't forget to follow the Medallion blog for more great moving tips for students.