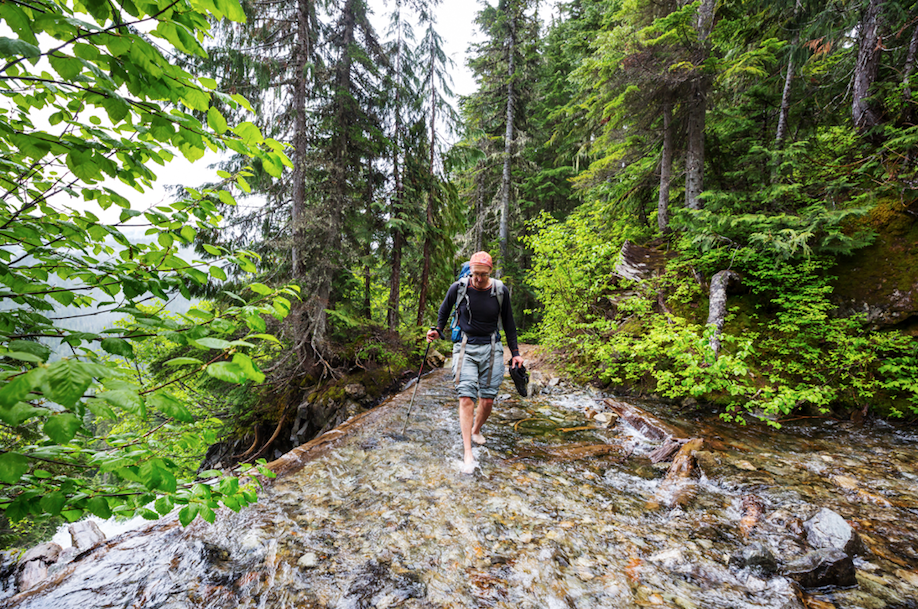 The Best Hiking Near London To Enjoy This Summer
Itching to get active? You're not alone. Most of us want to spend as much time as possible outdoors right now, thanks to the beautiful weather, sunshine, and warmer temperatures. It's the perfect time of year to go hiking and explore area trails and parks; to help, we've rounded up a list of the best hiking near London to enjoy this summer. 
Fanshawe Lake Trail
The Fanshawe Lake Trail is a long, 20-km trail that loops around the Fanshawe Reservoir. It takes a few hours to complete (anywhere from four to six), though you can definitely enjoy shorter out-and-back adventures here too. It's a popular spot for hiking, mountain biking, and birding, so be sure to keep your eyes open for any sightings. You'll pass through open meadows, mature forests, and low water crossings, and along three different stretches of roadway. There are also three much shorter loop trails here for hikers only: Tamarack, Meadows, and Pond. Please note that there is an admission fee to access the conservation area, which can be paid on site. 
Kilally Meadows
There are many different access points to Kilally Meadows, a picturesque 7.7-km loop trail in the northeast of London. Lots of hikers and walkers populate this route, thanks to the scenic river views, beautiful wildflowers, and wildlife. The pathways in this environmentally significant area run along the Thames River and Meander Creek; you'll pass through woods, meadows, and swamps, and are likely to come across some people fishing. The trail takes about an hour and a half to complete.
Thames River Trail
If you're right in downtown London, you likely already know the Thames River Trail. It follows along the river in both north and south directions, winding through the city, local parks, and residential areas, and it is an easy (and paved) out-and-back route. As with many of the other trails in and around London, you'll find great company here, including fellow hikers, joggers, cyclists, rollerbladers, and birdwatchers, as well as people fishing. 
Medway Valley Forest Trail
The Medway Valley Forest Trail is a 7.2-km out-and-back trail that offers several different types of terrain to explore. These include floodplain forests, swamps, marshes, ponds and river banks, and stream crossings. For this reason, previous hikers recommend wearing sturdy (ideally waterproof) shoes. You're close to Western University here but definitely feel like you're out in the wilderness. Listen for birdsong and keep your eyes open for white-tailed deer.
Westminster Ponds Loop
Westminster Ponds Loop is a nearly 6-km loop walking trail that takes you past six major ponds and several smaller ones. Popular with hikers, runners, and walkers, you can stay on the main trail or go off exploring the many offshoots; just be sure to check the map as it's easy to get lost here. The area is a provincially significant wetland that includes marshes, swamps, and bogs. The much-photographed boardwalk is not only beautiful, it protects sensitive plants from damage. 
Enjoy your time out on the trails this summer! Thanks for reading, and don't forget to follow the Medallion blog for more great tips on staying active in the city.