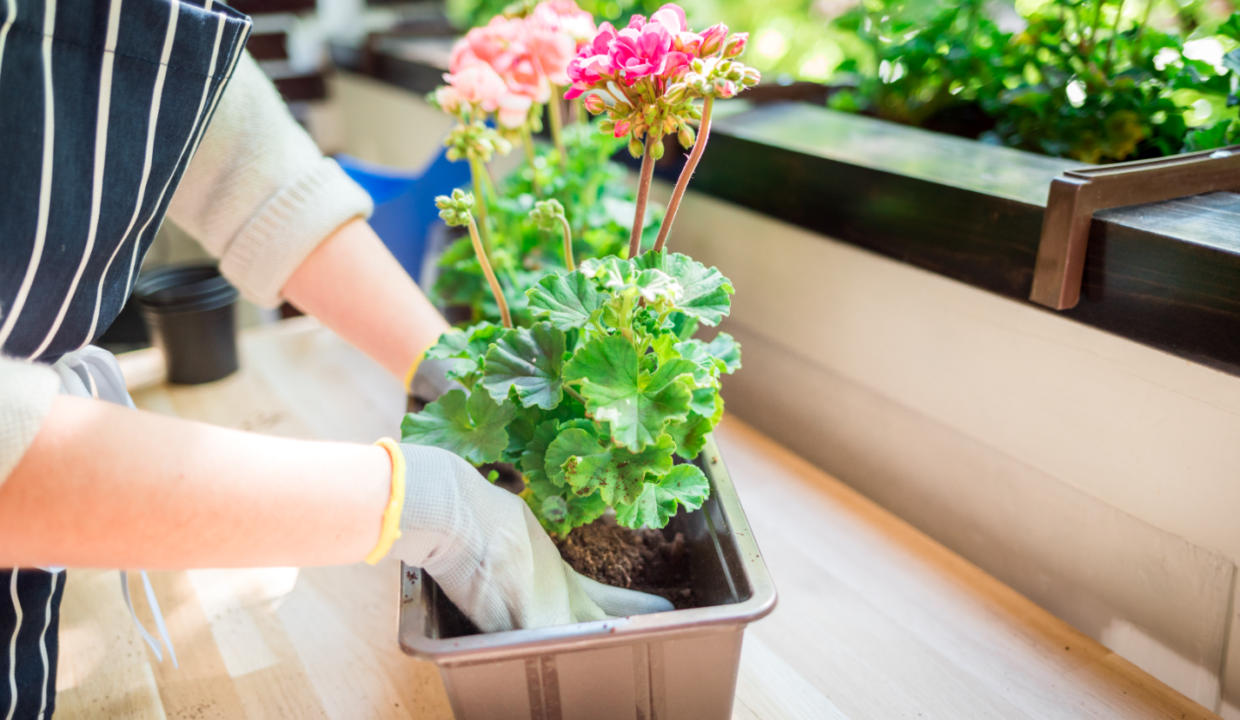 The Easiest Plants To Grow On Your Balcony
Whether you're an expert green thumb or a newcomer to balcony gardening, now is the time to get ready for the growing season. There is such a great variety of plants that can happily thrive in a small outdoor space, as long as you're sure to take into account factors such as wind, heat, and the amount of direct sunlight received. Here are some of the easiest plants to grow on your balcony; with a little planning, you can have the best garden on the block!
Flowers
You'll get the greatest visual impact with flowers, no doubt. You can choose a colour palette that compliments your decor to create a cohesive look that flows effortlessly from the indoors out. You can do monochrome and go with all one colour, which always looks elegant. If you like variety, mix it up and choose a range, selecting the flowers you're most drawn to. Remember that some prefer full sun while others do best in light shade. Pansies, begonias, mums, hydrangea, petunia, and impatiens all do well on balconies, are easy to care for, and will reward you with months of dazzling colour.
Herbs
Pots of herbs are not just great to look at, they're functional too. You can grab fresh clippings right from your own balcony when cooking, for that homegrown, gourmet touch. Herbs often prefer full or partial sunlight. If your space receives a lot of sun, try growing sage, thyme, rosemary, and basil; if it's a shadier spot, you'll have success with mint, dill, and parsley. The more you grow, the more creative you can be in the kitchen!
Veggies
One of the most rewarding things for home gardeners to grow is vegetables. It's exciting to be able to grow your own food, especially if you've taken the time to start them from seeds. Even if you're starting out with an already established plant, you're sure to enjoy the bounty of harvesting your own vegetables and getting to use them in the meals you create. Lettuce, tomatoes, zucchini, cucumber, carrots, and kale are all balcony-grown veggies that are easy to grow.
Fruits
Did you know that you can grow berries on your balcony? It's actually a great spot to try your hand at cultivating strawberries, raspberries, blackberries, and blueberries, as long as your space gets lots and lots of sun. A bonus to growing berries on your balcony is that they are protected from the usual garden critters who like to eat them before you can! What a perfect way to celebrate summer, with fresh summer berries grown at home. 
Greenery
There are so many interesting and textural varieties of greenery; you can easily put together an eclectic assortment that is very low maintenance to care for but looks impressive. Ferns, succulents, boxwood, yew, sedums, and euonymus are all well-suited to balcony living and would make a great addition to your garden. Experiment with plants of different heights, shades, and leaf shapes, even grasses, and feel free to mix them in amongst any of your flowers, herbs, fruits, and veggies too.
We hope we've inspired you to start planning your balcony garden this summer. Thanks for reading, and don't forget to follow the Medallion blog for more great growing tips.