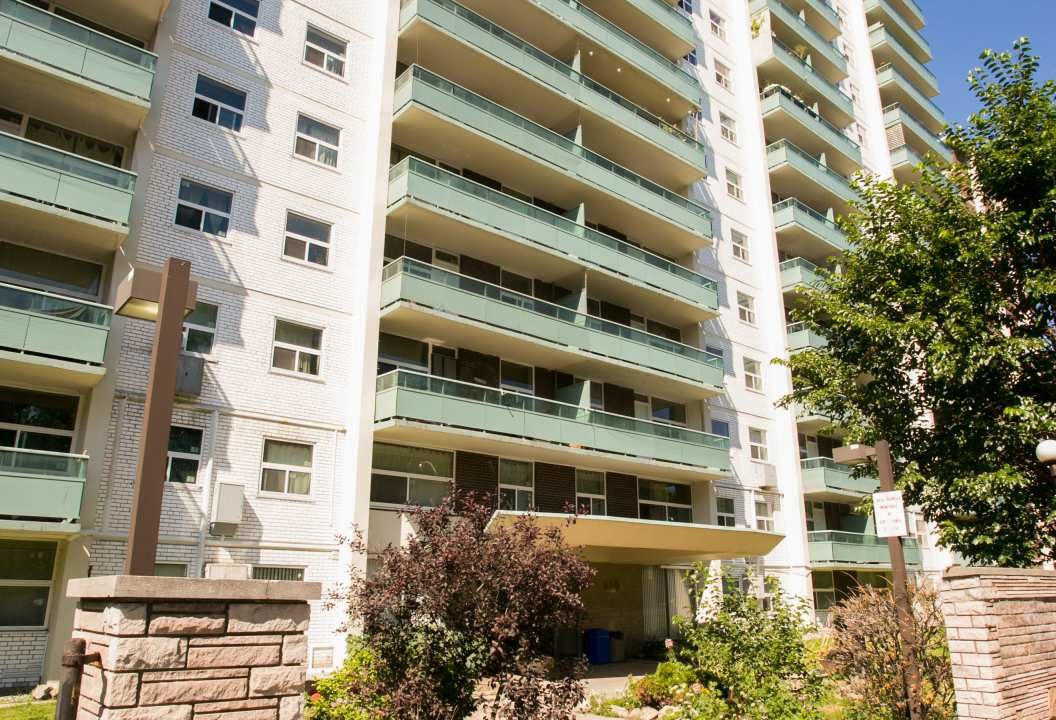 Tour Rose Park With Our Walkthrough
Rose Park at 99 Howard Street in downtown Toronto is a great place to live, work, and play. Because you are in the heart of the city, you won't be losing valuable time to long commutes; you are minutes from the Bloor Subway line and will have more free time to enjoy the bustling downtown lifestyle. Join us as we tour Rose Park with our walkthrough.
Living Room And Balcony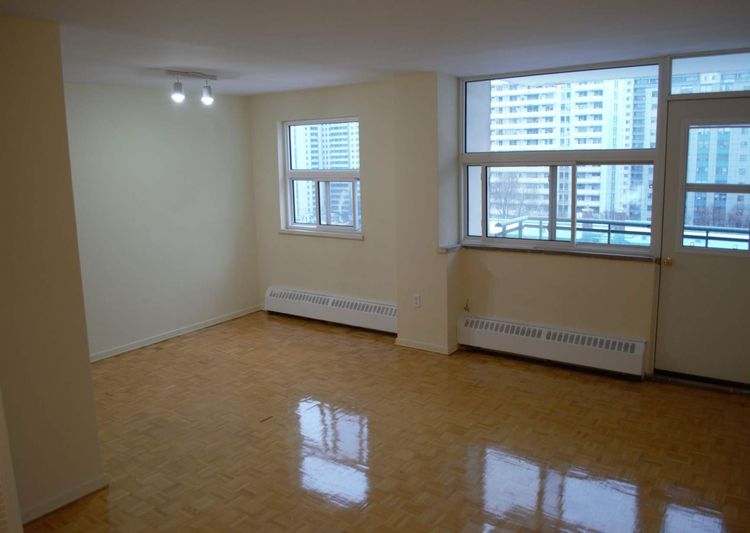 Once you've entered the suite, removed your shoes, and hung up your coat in the entryway closet, you'll enter directly into the living room. This is a generous, open space with large, elevated windows, hardwood floors, views of the outdoors, and your very own balcony. You can lay out your furniture and seating any way you wish, in any configuration along the three walls, creating a comfortable spot to lounge and watch TV. Depending on how you arrange your seating, there could even be room for a small eat-in arrangement just off the kitchen.
Kitchen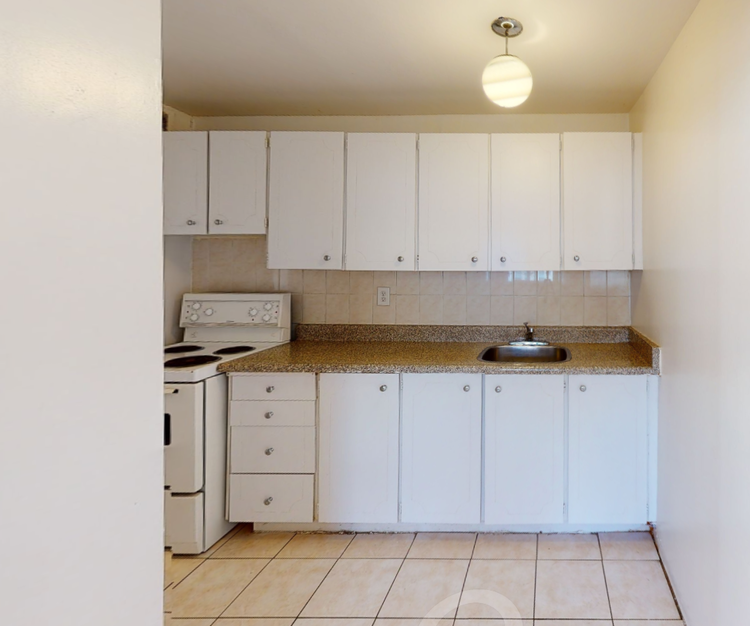 The kitchen is open to the living room, which gives you several options in terms of furnishing. As mentioned earlier, you can create a spot for dining along the wall, but you could also use a piece of furniture to bridge the kitchen and living room. Floating a small table on this threshold, for example, could work as an island or additional prep space in the kitchen, but also for eating. The well-lit kitchen has a stove, a self-defrosting fridge, ample counter space, upper cabinets for food storage, and some lower drawers for utensils and cooking implements. Ceramic floors make for easy clean-up and maintenance.
Bathroom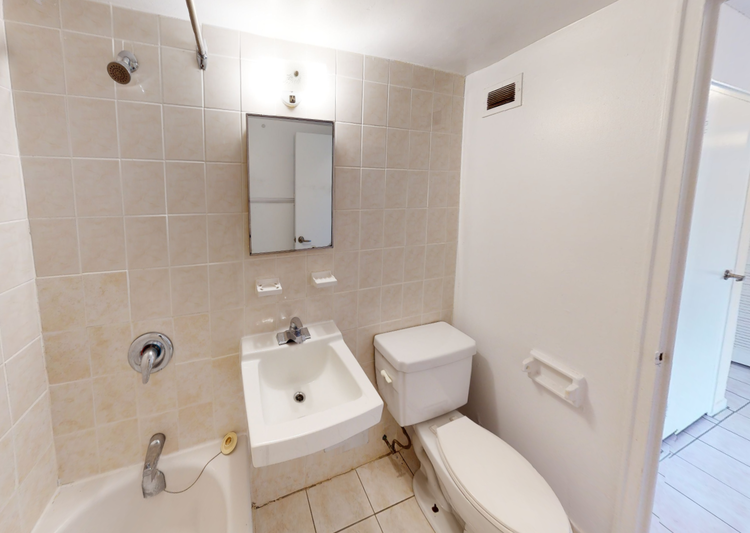 Access to the bathroom is from the foyer or entryway, which makes it convenient for any guests who may be visiting. The three-piece bath has all of the essentials, which you can decorate according to your style. Soften the space and make it feel homey with coordinated linens including plush towels and a pretty shower curtain; lay a small rug at the foot of the tub for comfort. Add a piece of artwork as a finishing touch.
Bedroom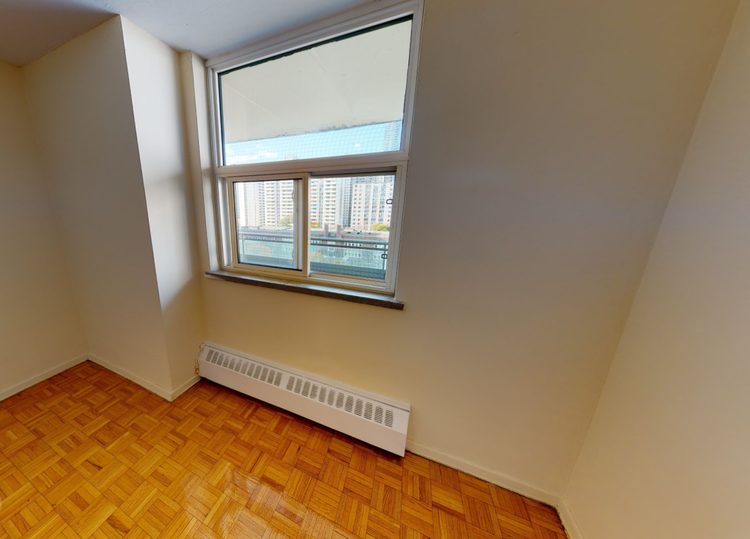 Just inside the bedroom door, there is closed storage in the form of a linen closet. This lets you store essentials conveniently close to the bathroom and allows you to keep both spaces tidy. The bedroom has a large window that lets in lots of natural light and you could place a bed along any of the three walls, depending on your preferred layout. The closet has a folding door so you can tuck your belongings away from view. Hardwood floors keep things cool in the summer and are easy to clean.
We hope you've enjoyed this walkthrough of Rose Park at 99 Howard Street in Toronto. Thanks for reading and don't forget to follow the Medallion blog for more great tips on how to make the most of downtown living.