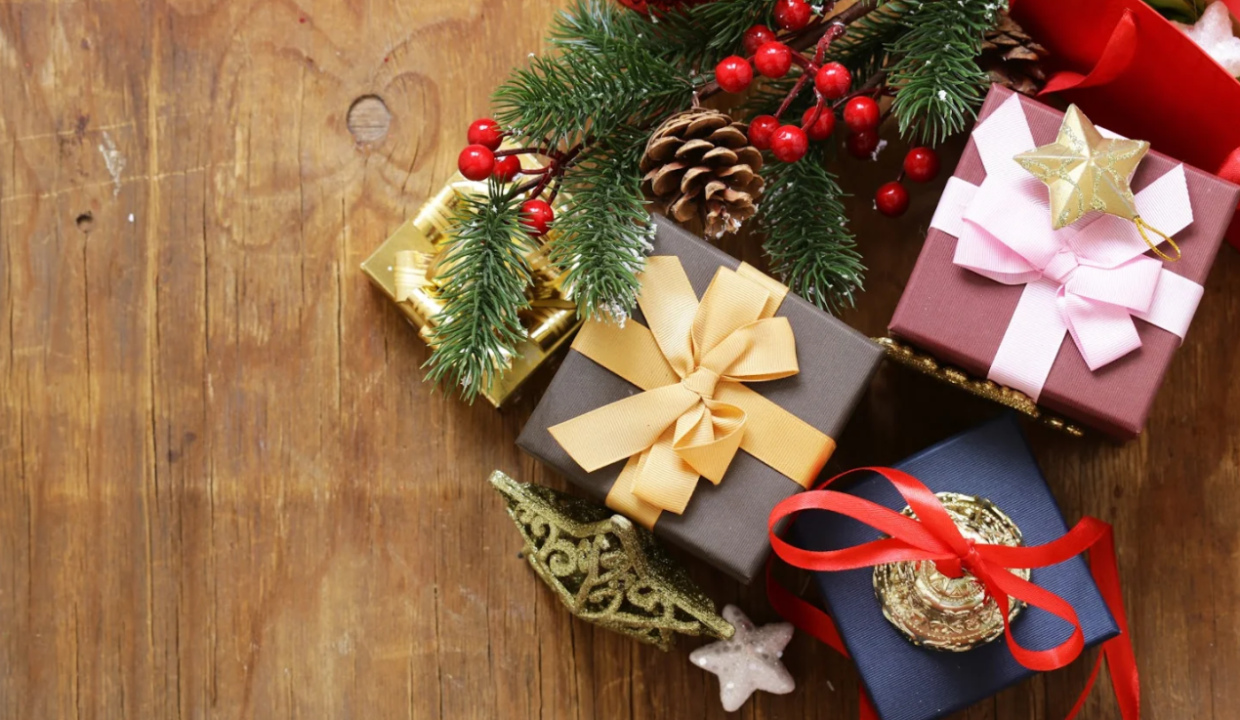 Unique Toronto Gift Ideas That Support Local Businesses
'Tis the season for gift-giving, so why not make yours have impact? There are a number of creative Toronto gift ideas this year that anyone would love to receive. The best thing about them is that not only are the gifts themselves high quality and locally made, they all give back, either through donations to charity, supporting independent businesses or important institutions, or by directly helping those who are more vulnerable. Time to get shopping!
Public Health Fundraising Shirt
This t-shirt, designed for kids, pays tribute to the public health care heroes who have helped shepherd us all through the pandemic. The "Our Moment In Time" tee costs $34.95 and 100% of the proceeds go towards the grassroots charity Conquer Covid19, which ensures frontline workers have the personal protective equipment they need to do their jobs. It's a shout-out to seven women doctors who have shown dedication and leadership, and are inspiring and influencing a whole generation of young girls and women.
Toronto Public Library Puzzle
If you're a booklover, chances are you'd jump at the chance to support the Toronto Public Library in any way you can. This creative gift idea, the Toronto Public Library puzzle, costs $50 with $20 from every purchase going directly to the library. If you like to do puzzles or know someone who does, this would definitely make a one-of-a-kind gift. It's great for teachers, kids, families, and of course puzzle enthusiasts.
Toronto Market
If you're missing holiday markets as much as we are, take heart, your favourite vendors are still very much here to serve you, they've just simply moved online! The Toronto Market lets you continue to support local vendors who are no longer able to sell their goods in person at the pop-up and seasonal markets we all love so much. You can still shop local and fresh, and enjoy contactless pick-up or delivery. Food items from your favourite purveyors are plentiful—there are over 90 vendors—but there's also a large selection of artisanal gifts worth checking out.
Happy Holidays Box
The Happy Holidays Box from Sam and Lance is a gift you'll be proud to give. It celebrates unique sustainable products that have been ethically made by women; with every box sold, a meal is donated to the Native Women's Resource Centre of Toronto Food Bank. This particular box includes organic cotton socks, organic tea, a satin silk scrunchie, hand cream, and a guided journal, but there are countless other gift box variations available as well.
Reusable Tote Bags
Everyone can use a reusable tote bag but these are both cute and have an honourable intention behind them. The proceeds from the sale of these SOS Reusable Totes go to Save Our Scruff, a Toronto-based non-profit that rescues dogs and finds them safe permanent homes. At just $15 each, you can afford to give one of these adorable bags to every animal lover in your life.
We hope this list has inspired you to give a gift with local roots this holiday season and support your fellow Torontonians. Thanks for reading and don't forget to follow the Medallion blog for more ways to celebrate this great city.