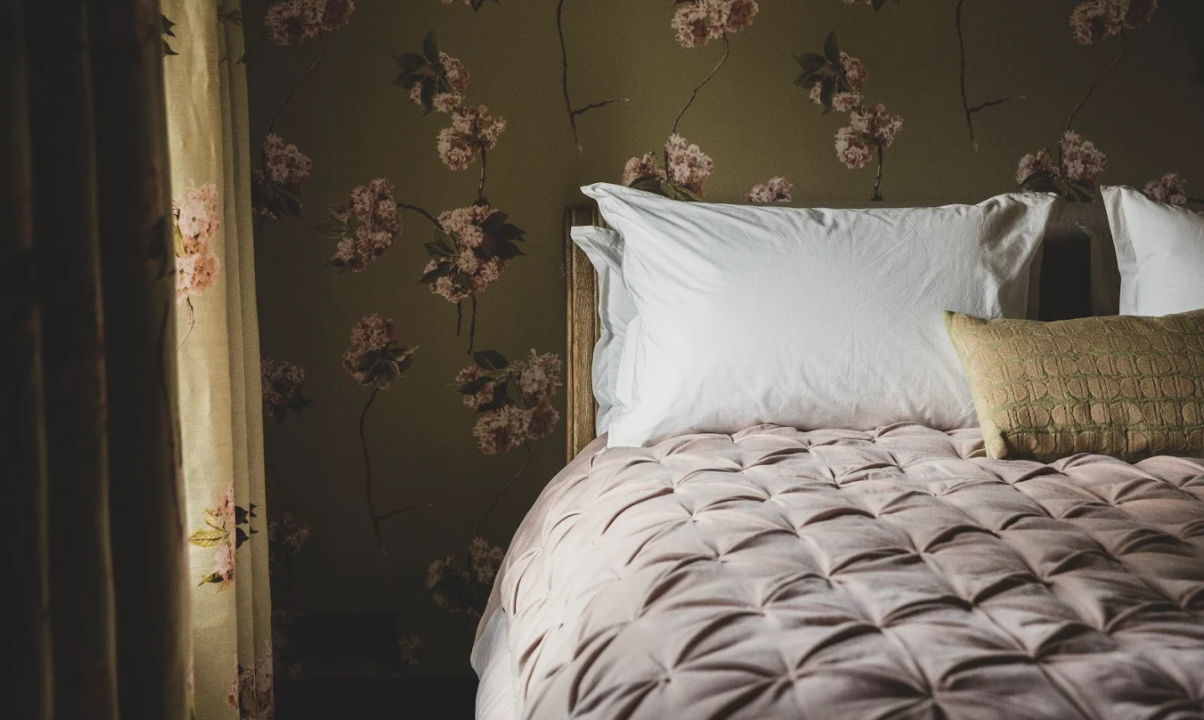 All About Grandmillennial Style, The Décor Trend That Will Rule 2021
If you're growing a little tired of minimalism or want to freshen up your neutral, transitional furniture, you might want to pay attention to grandmillennial style, the decor trend that is predicted to rule 2021. It brings back some of the design hallmarks from our grandparents' time, but in a playful and modern way, and allows you to express your individuality. If you have an appreciation for the past and you're ready to get creative and have some fun with your interiors, read on.
Patterned Fabrics
Pattern injects personality into a space and brings it to life. Popular grandmillennial style patterns include toile, chintz, and plaid, but you can make any fabric you like work. Experiment with pattern on your upholstery and curtains; it's a slightly bolder approach than just adding patterned throw pillows and blankets, though these are great pieces to layer in too. If you're shy about investing in a full patterned couch, start with an accent chair or ottoman.
Floral Wallpaper
While floral wallpaper is indeed a throwback, today's oversized prints are nothing like the florals of yesteryear. You have lots of options, as you can go with bright, saturated colours, graphic black and white, cool monochrome or any other variation that draws your eye. Popular rooms in the home to experiment with wallpaper include dining rooms, powder rooms, and bedrooms. If you're not quite ready to wallpaper an entire room, pick a single wall to choose as a dramatic accent and start there.
Dark-stained Wood Furniture
It's back! Wood furniture that is darker in tone fits right in with grandmillennial style. Rather than painting over any dark-stained pieces of furniture you may have, such as tables, sideboards, or cabinets made of walnut or cherry, you can use them exactly as is. Another fun piece that is popular again is skirted tables. It may have been a few decades since you've seen one of these (if at all!), but they lend softness and a sense of whimsy to any room.
Embellishments
If all those clean lines seem a little boring to you now, you'll love grandmillennial style's enthusiasm for embellishments. All kinds of fun trims adorn pillows, blankets, curtains, even lampshades and pieces of furniture. Think tassels, ruffles, pleats, fringe, done in either contrasting or complementary shades. These extras add texture and a lovely tactile element to your decor. 
Modern Art
A nice counterpoint to these more old-fashioned design elements is the inclusion of modern or abstract art; it's unexpected and works surprisingly well. Hanging or leaning more modern pieces of art keeps the space fresh and firmly rooted in 2021. Mirrors are also big in grandmillennial style, as are botanical prints and needlepoint, so feel free to mix things up.
Have fun playing interior designer and coordinating your own grandmillennial look. It's a great way to personalize your space, give it some warmth, and have it stand out. Thanks for reading and don't forget to follow the Medallion blog for more home decor tips.