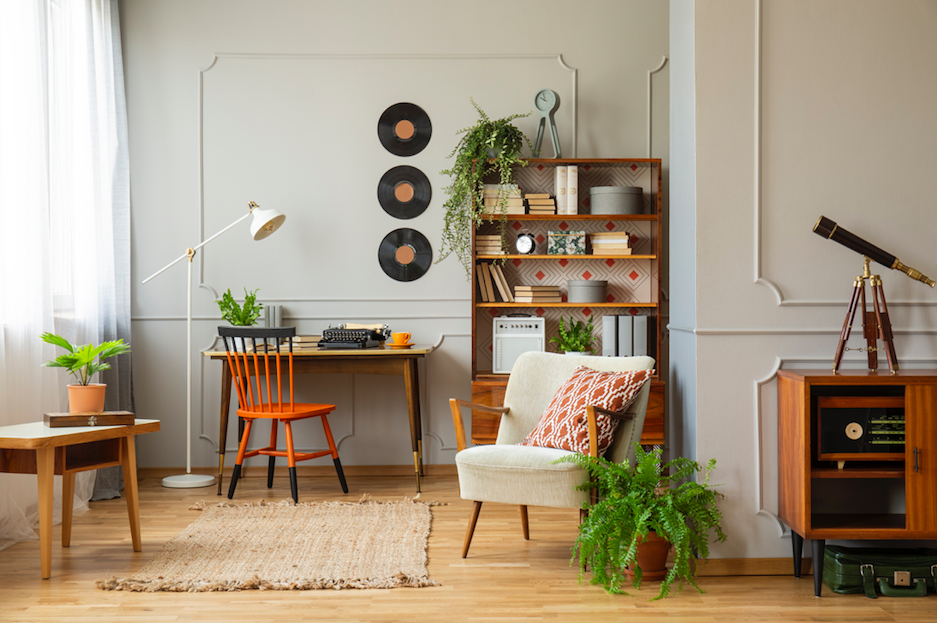 Best Rental Décor Hacks For Those On A Budget
If you're looking to personalize your rental accommodations, there are several clever things you can do. These simple tricks bring in colour and texture, and allow your personality to shine through—without marking the walls or leaving any damage behind. You don't have to spend too much to add style to your place either; read on for some of the best rental decor hacks for those on a budget. 
Bring The Outdoors In
There's a reason you see so many plants in modern decor; not only does the greenery look good and brighten up the environment, it improves the air quality in your space and is an instant mood-booster. No matter what the weather, with houseplants you can always bring a bit of the outdoors in. If you like tropical plants or flowers in particular, you can even create a getaway feel at home. In addition to potted plants and flowers, consider decorating with branches, dried flowers, and grasses too.
Create An Inexpensive Wall Design
You can use washi tape to create stunning wall designs and they can be as intricate, or as simple, as you like. Depending on how creative you feel, you can use the material to design an entire feature wall or create subtle, barely-there accents that run throughout an entire room. Believe it or not, washi tape can effectively mimic the look of high-end wallpaper, especially when applied in an elegant, understated pattern. 
Buy A Smaller Bed
To keep your bedroom feeling open and airy, consider sizing down your bed a little. If you try squeezing in the largest mattress you can, you run the risk of running out of floor space and the room may feel too cramped. To get more of that relaxed, hotel room feel, try a twin bed, day bed, or even a double bed, depending on the size of the room. This will leave you with some extra space to fit in other pieces of furniture, such as an armchair and small footstool or even a slim desk or console table. You'll be able to move around easier and create different zones within your bedroom.
Use Small Rugs To Add Colour And Softness
Hard flooring is easy to keep clean but it can also lack personality. Try decorating with a series of small, inexpensive rugs, placing them strategically throughout your apartment. Not only do they feel soft underfoot, they introduce colour, pattern, and texture into the space. Layering and overlapping rugs is in style, so be as eclectic as you like and don't worry about everything having to match. 
Brighten Up The Kitchen
To bring a bit of extra lighting into the kitchen, try installing LED strip lights beneath your upper cabinets. Not only does this brighten up the space and give you a bit of atmosphere in the evenings, it is great task lighting that will make it much easier to see when chopping, prepping, cooking, and cleaning. These lights can be applied without risk of damage to your cabinets, so you can enjoy them worry-free.
We hope these ideas have inspired you to put your own decor stamp on your rental apartment. Thanks for reading and don't forget to follow the Medallion blog for more home decor tips.