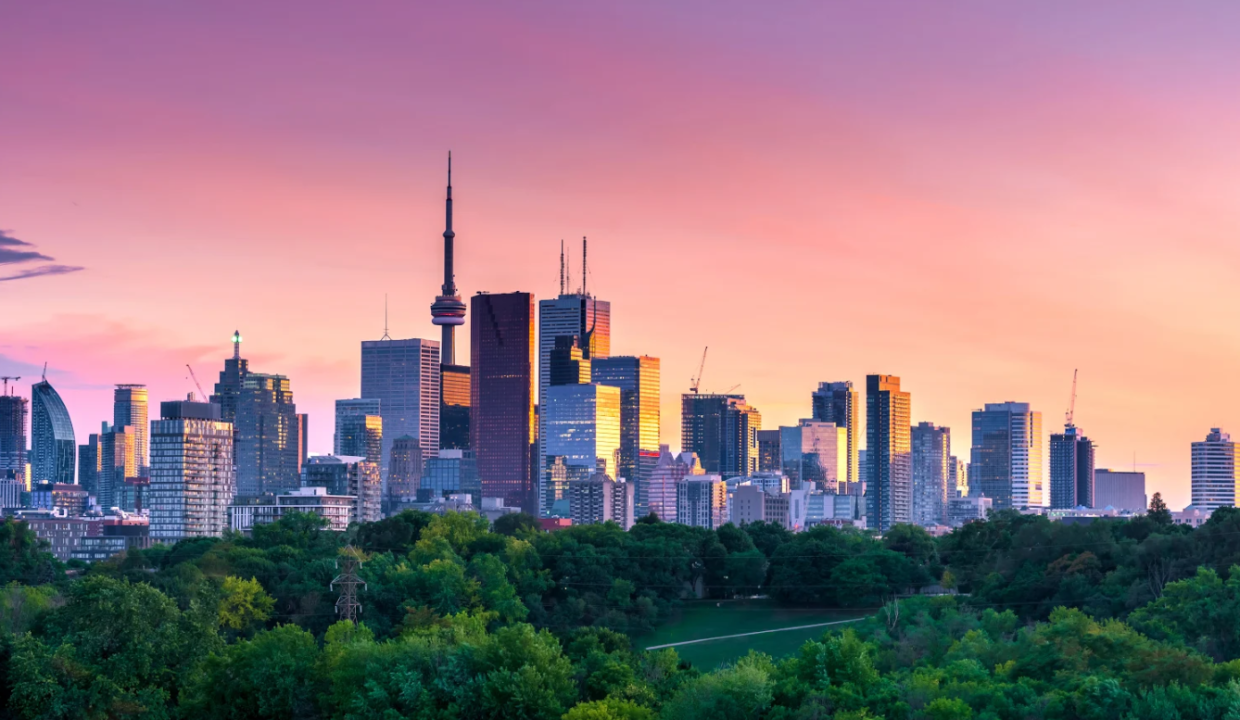 The Best Toronto Neighbourhoods To Rent In Next Year
If you're looking for a new home to rent in 2021, you might want to start your search by narrowing down the neighbourhoods you're most interested in. We've rounded up four of our personal favourites: West Queen West, Lawrence Manor, Cabbagetown, and St. Clair West. Each has its own unique character and feel, and all have much to offer. Read on to learn more about the best Toronto neighbourhoods to rent in next year.
West Queen West
West Queen West is a go-to destination, known for its bars, restaurants, cafes, galleries, boutique hotels, and an array of independent shops. The neighbourhood is unmistakably artsy and cool, and fashionistas know the area well, as do arts lovers and creative types. The demographics skew younger here, and there's a great mix of retail and every kind of world cuisine available. 55 Lisgar Street is located in an established, friendly residential neighbourhood right in the heart of West Queen West. Enjoy the greenspace in Trinity Bellwoods Park and the amenities at nearby Trinity Community Recreation Centre, a ten-minute walk east. Travel around with ease on the Queen Street streetcar.
Lawrence Manor
Lawrence Manor is a family-oriented neighbourhood with several schools nearby, including Havergal College. The area boasts several synagogues, cultural centres, restaurants, bakeries, and retail shops; Prince Charles Park has a popular playground. Living here means you can shop at Yorkdale and visit the impressive Barbara Frum branch of the Toronto Public Library, part of a larger, 10,000-square-foot recreation centre. 120 Shelborne Avenue is just minutes from the 401, with a TTC stop at its door.
Cabbagetown
Cabbagetown has charming streets lined with stately Victorian homes, one-of-a-kind shops, great restaurants, cafes, pubs, and cultural institutions. Enjoy the nightlife in area bars and a bustling social scene, and take advantage of the great sense of community residents have cultivated. Cabbagetown is also home to Riverdale Park, Riverdale Farm, and Evergreen Brickworks. There are three skating rinks nearby and you also have access to the Lower Don Recreation Trail, which can be explored year-round. 561 Sherbourne Street premium residences are spacious, brand new, and come with an impressive list of on-site amenities. Transportation options abound, with buses and a streetcar taking you to both main TTC subway lines. You are also just minutes from downtown Toronto, which you can walk, bus or bike to; the University of Toronto and Ryerson University are also close by.
St. Clair West
St. Clair West is another picturesque part of the city, where it's highly walkable and you're surrounded by fantastic retail options. These include great eateries, bakeries, grocery stores, home furnishings, vintage shops, bridal boutiques, and salons. While you're close to the hustle and bustle of downtown, St. Clair West has more of an established neighbourhood feel, so the pace is a bit more relaxed. 276 St. Clair Avenue West is a quiet, elegant building in the heart of Forest Hill Village that offers large, recently renovated suites with hardwood floors and new appliances. Spend time outdoors in Earlscourt Park or visit the Joseph J. Piccininni Community Centre; you can also swim, skate, or play tennis nearby. Booklovers will want to visit the Silverthorn branch of the Toronto Public Library.
Each neighbourhood has so much to offer; we can see why it might be hard to choose. If you're still undecided, take a stroll through each to see which feels most like the right fit for you. Thanks for reading and don't forget to follow the Medallion blog for more great information about Toronto neighbourhoods.